All Wrapped Up - Beautifully Boxed Socks Available at Sock Shop
---
All Wrapped Up - Beautifully Boxed Socks Available at Sock Shop
Beautifully Boxed Bamboo Gift Set Socks Available at SockShop.
Super soft treats for feet! Bamboo is not only incredibly soft, it boasts moisture wicking and thermoregulation, as well as hypoallergenic and antibacterial properties.
Click here to find out more.
Know someone with boring socks? Inject some colour and pattern into her sock drawer with one (or more) of our mixed triple packs of Ladies SOCKSHOP Bamboo Bright Gift Boxed Socks!
Our Price £9.99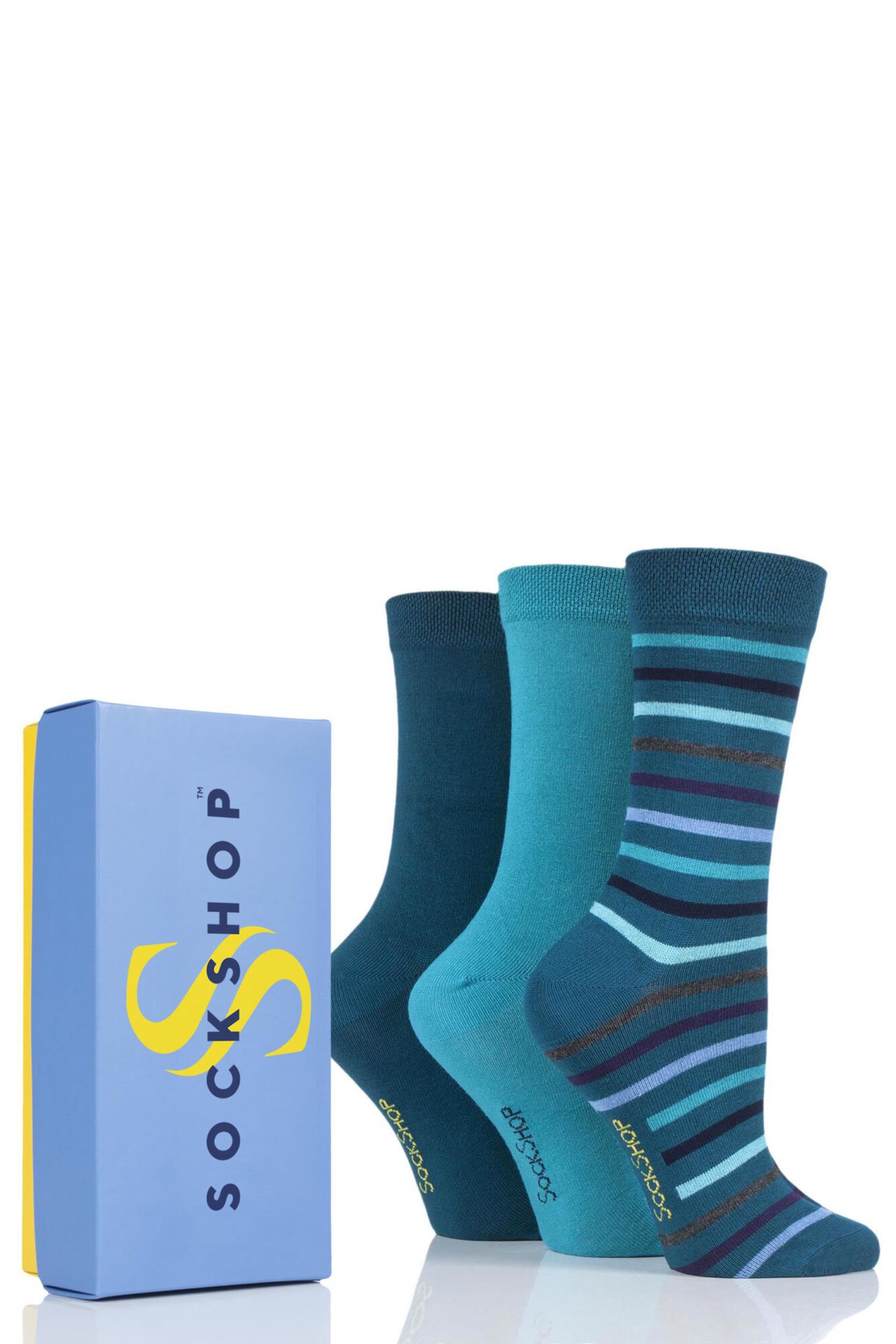 If you're going to shell out for a pair of novelty socks for a seafood fanatic, then get your claws on these SOCKSHOP Lazy Panda Bamboo Lobster Gift Boxed Socks, and be snappy!
Our Price £4.99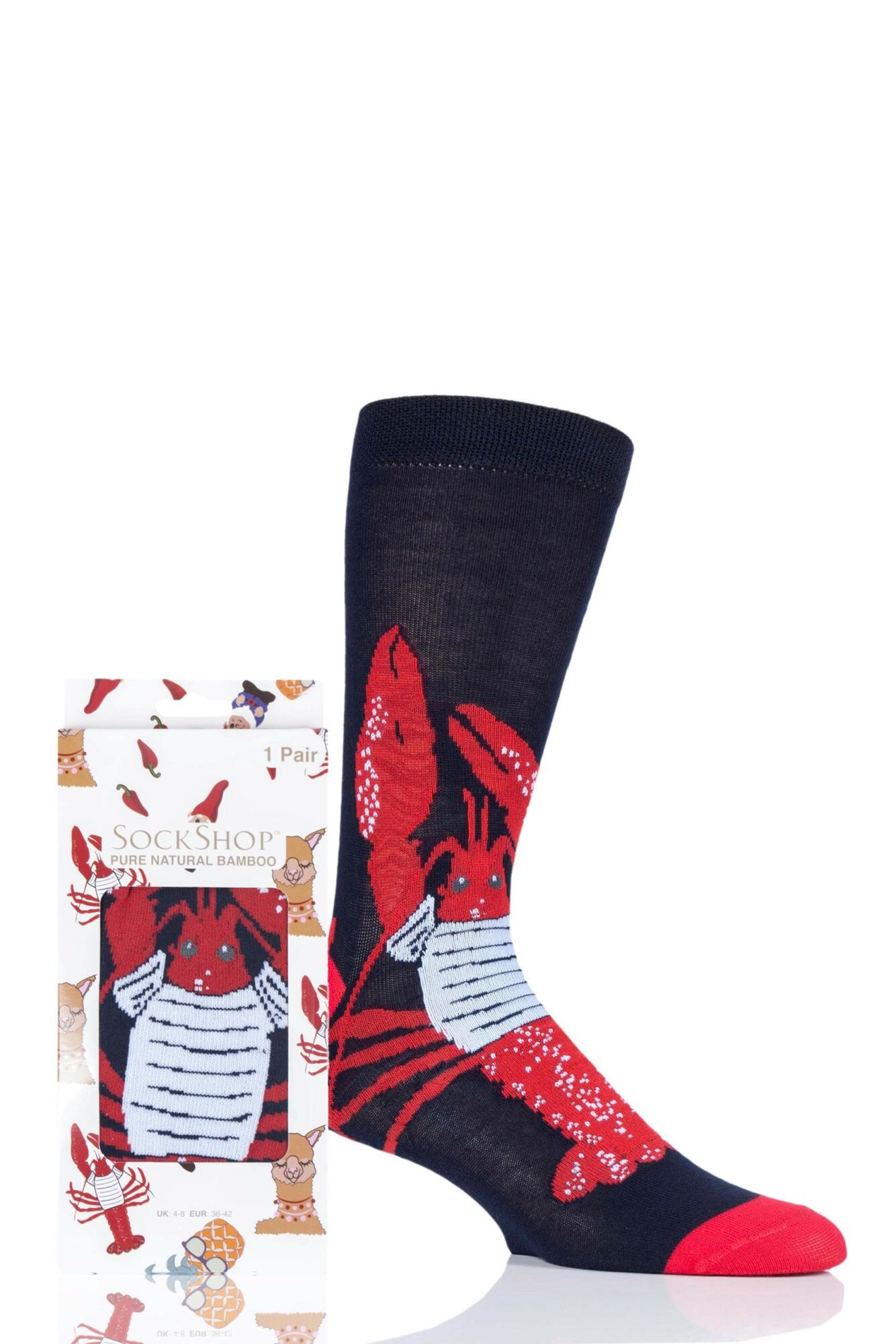 If you have a problem coordinating your wardrobe with your socks, these triple sets of men's SOCKSHOP Bamboo Bright Gift Boxed Socks make it easy! Each boxed set features colourful but plain, block Colourburst socks with music themed names, and a couple of well-selected fun styles thrown in too! We're loving the Pride gift box option!
Our Price £9.99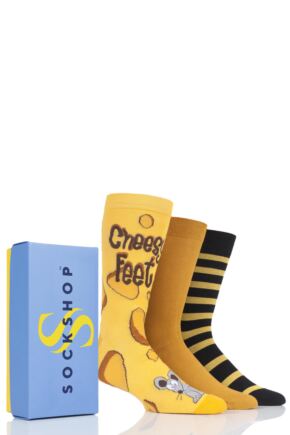 This Wildflowers gift box contains four pairs of ladies' crew length socks, each featuring a different variety of flower and in a variation of pretty colours.
Our Price £24.99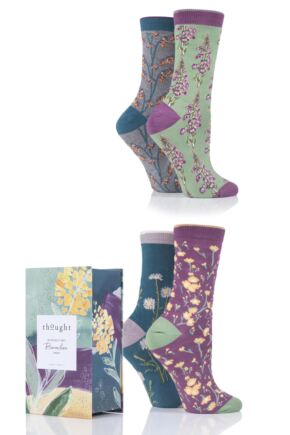 With a blissful-looking alpaca on a beautiful blue background, set atop a stack of suitcases, our SOCKSHOP Lazy Panda Bamboo Alpaca My Bags Gift Boxed Socks will make you smile, and keep you comfortable too, with a soft, bamboo rich blend of fibres for a smooth feel.
Our Price £4.99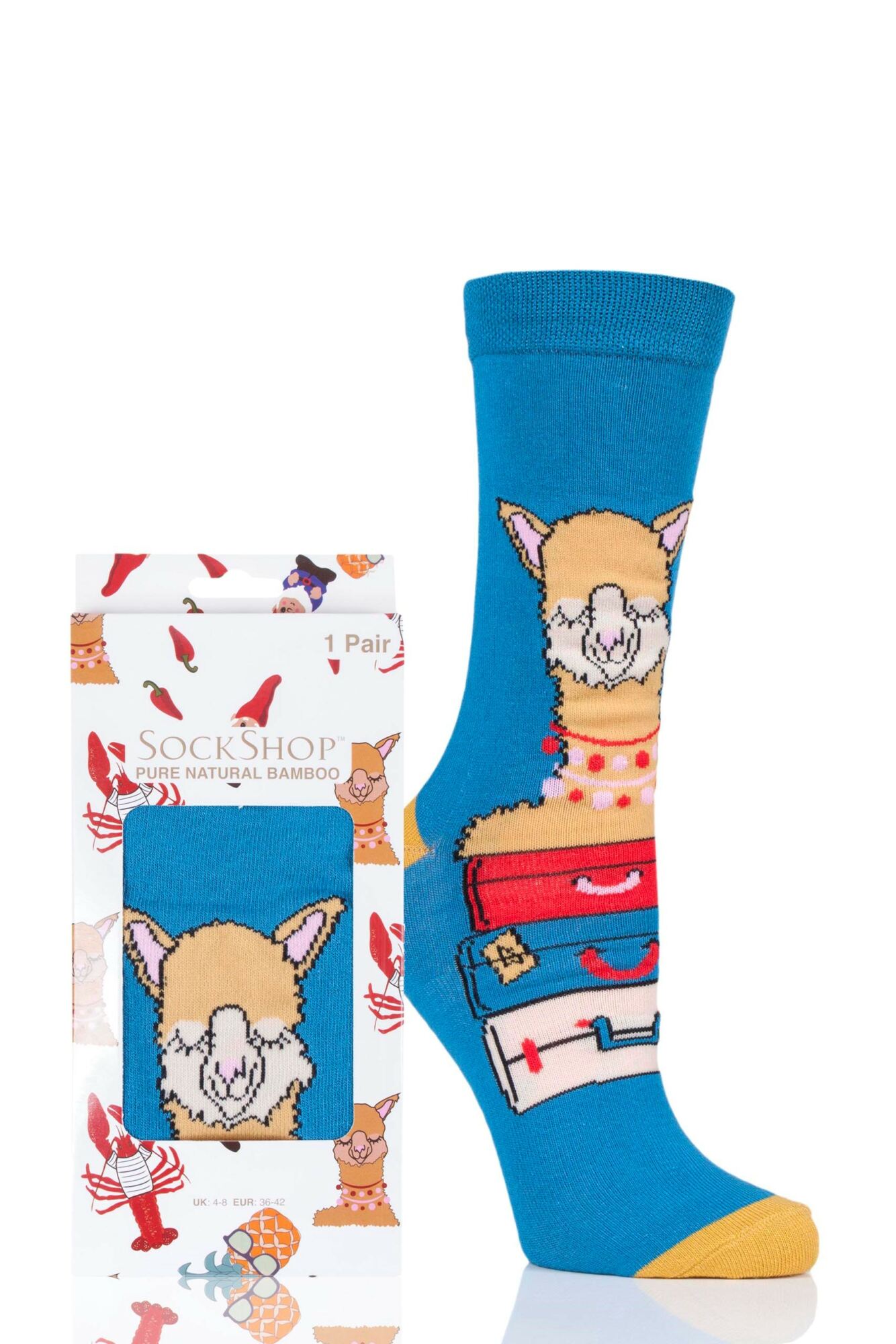 With designs featuring breeds including the Dalmatian, French Bulldog, Pointer and Dachshund designs, and all with polka dot detail cuffs, these colourful, creative Thought Dogs Bamboo and Organic Cotton Gift Boxed Socks are a striking set of ladies' socks.
Our Price £24.99
8-bit graphics styling but with full HD, 64-bit comfort, these four pairs of retro gaming-themed men's Thought Arcade Games Bamboo and Organic Cotton Gift Boxed Socks each have designs that reboot memories of levels gone by. The feel is soft, light with smooth toe seams for added comfort.
Our Price £24.99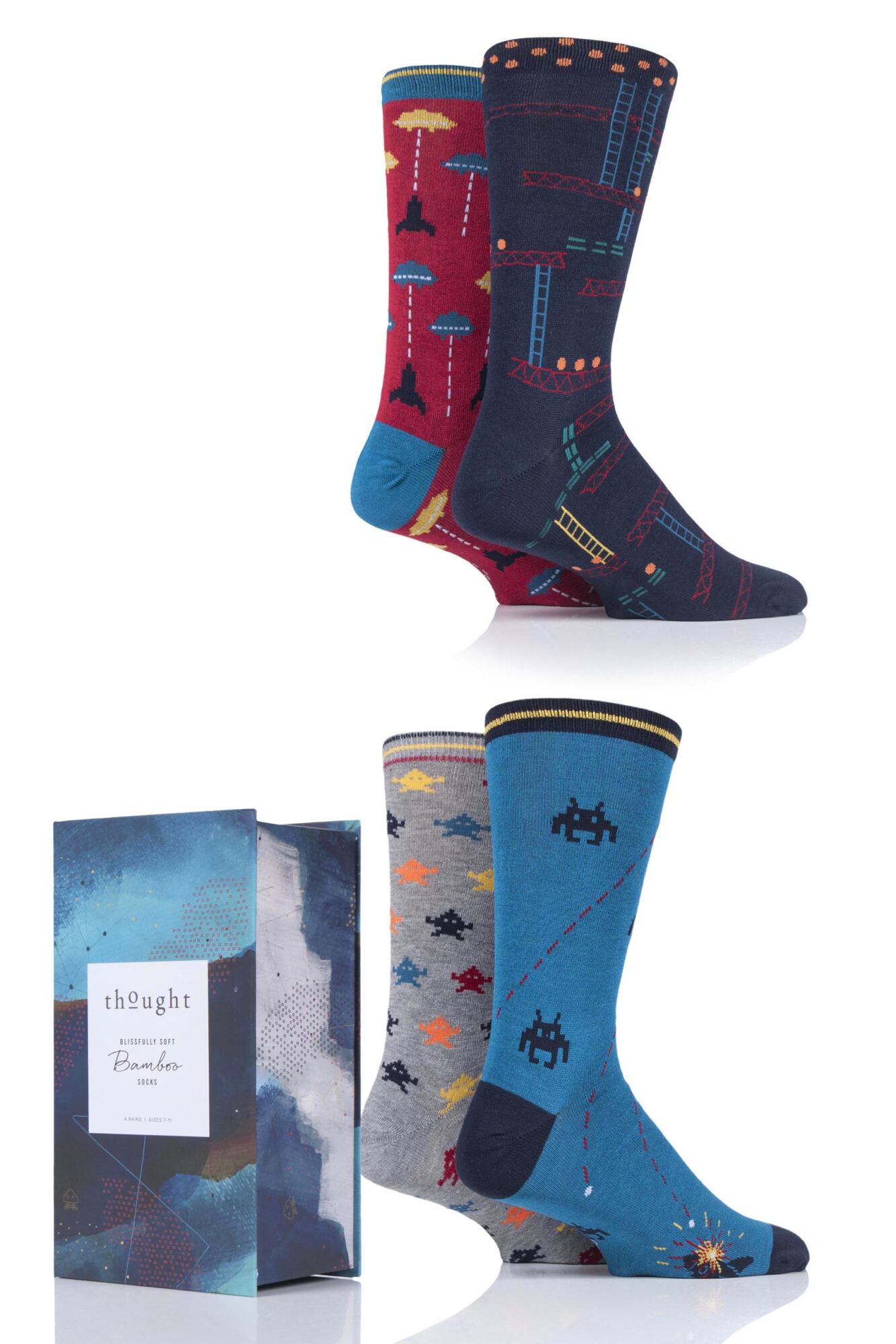 Oo la la, tres chic! This pooch is looking good in his beret on our SOCKSHOP Lazy Panda Bamboo French Poodle Gift Boxed Socks — fun, feel-good foot covers woven in bright full colour to give your ankles added eye-appeal.
Our Price £4.99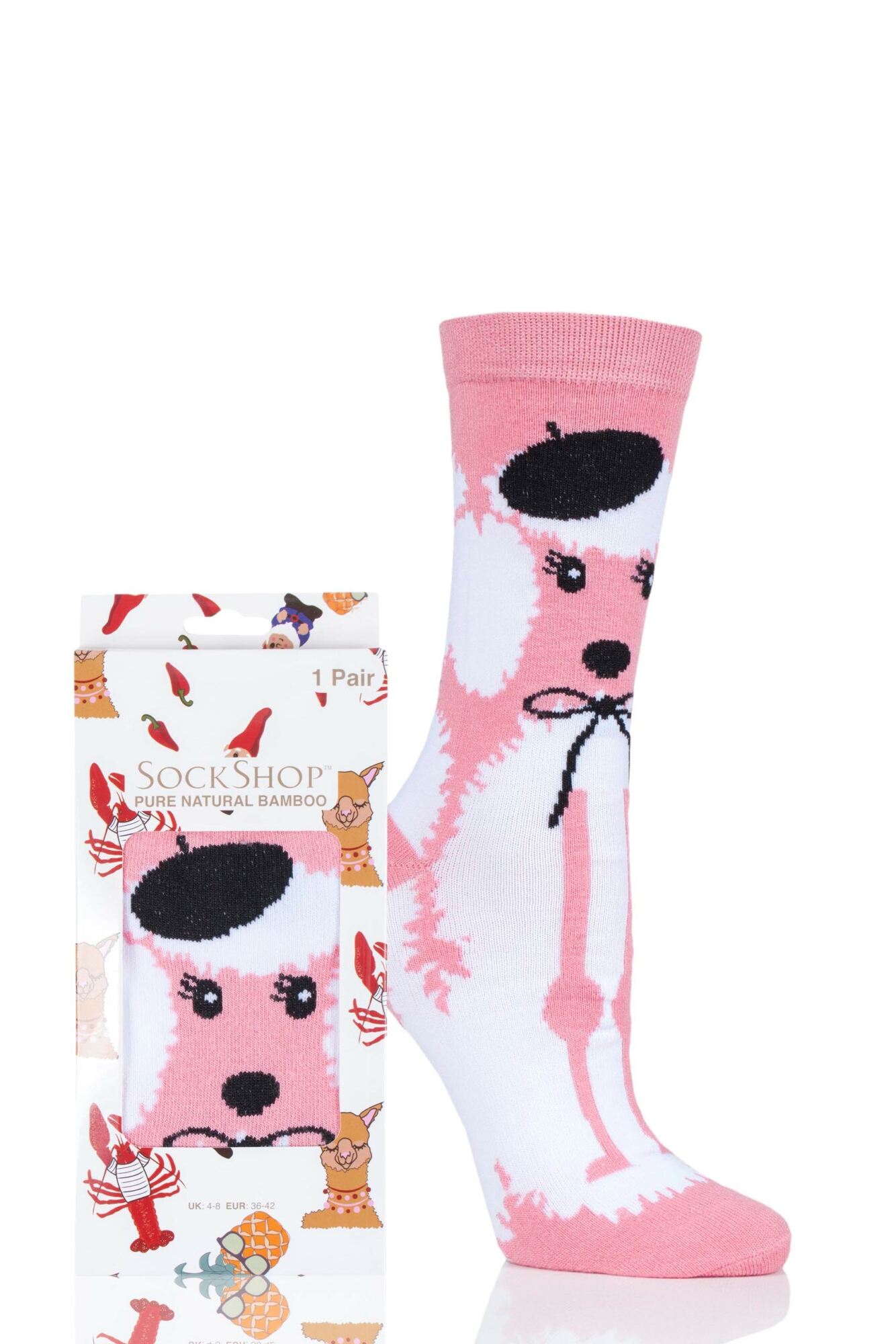 Realised in bright orange and yellow, these crazy SOCKSHOP Lazy Panda Bamboo Goldfish Gift Boxed Socks turn your legs into a fish, complete with scale shapes and a fish mouth-shaped cuff edge! Give them as a fun gift to anyone who keeps fish, loves fishing, or maybe just drinks like one!
Our Price £4.99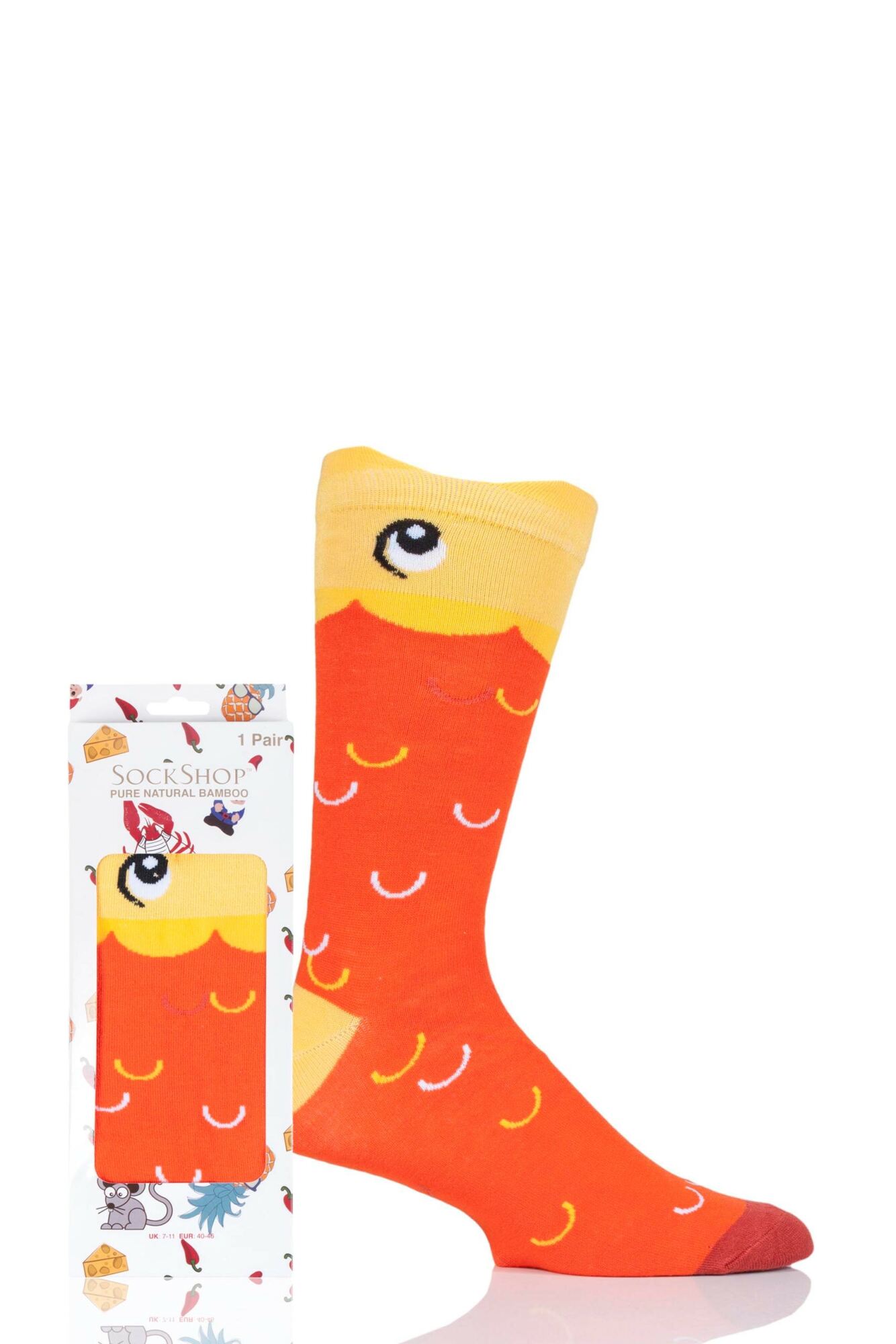 Attractively packaged in a gift cube, give these stylish, great quality, Pringle of Scotland Gift Boxed Argyle and Plain Bamboo Socks for an instant boost for any man's sock collection.
Our Price £19.99