All Full-Priced Products Now 15% Off at Hearing Direct US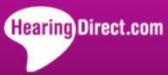 ---
All Full-Priced Products Now 15% Off at Hearing Direct US
15% off - All Full-Priced Products at Hearing Direct US.
Take advantage of this great offer before it expires at Midnight - Tomorrow - 16/03/2021.
Use code - 15OFF at Checkout.
Click here to find out more.
The HDR400 is our premium, rechargeable hearing aid offering an excellent quality of sound at an affordable price.
Our Price $599.00
When it comes to small and discreet, it doesn't get much better than the HD211. This BTE is remarkably compact and unobtrusive, sitting comfortably behind the ear.
Our Price $399.00
The HD91 is a budget hearing aid ideally suited to those with a mild to moderate hearing loss. It's simple to use and represents excellent value for money.
Our Price $199.00
Phonak is passionate about improving the quality of life for the hard of hearing. As a global brand, Phonak is focused on creating a world where everyone can enjoy the wonders of hearing.
Our Price $2.99
Brush away any wax or skin debris from the surface of hearing aids. Use the loop on the other end to gently remove wax from in-the-ear hearing aids
Our Price $4.99
Help to absorbs any moisture which may build up on or in a hearing aid Use with the Phonak Drying Beaker: Place capsule in drying beaker, then place the hearing instrument in the insert and the insert into the drying beaker (the use of the insert means the hearing instrument doesn't touch the drying capsule).
Our Price $9.99
A packet of desiccant cartridges. 3 cartridges in each packet.
Our Price $11.99
The Sound Pillow® looks and feels just like a normal pillow, but features stereo speakers, to link into an external sound source. Compatible with the Sound Oasis; or generic personal stereos or radios.
Our Price $44.99