All ebooks are £4.99/€5.95 Sunday til Wednesday!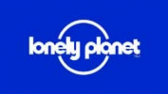 Our spring ebook sale is the perfect time to stock up on digital guidebooks, whether you've got a destination locked down or are still in the head-scratching, globe-spinning phase?
If you're the latter, sorry, this might make your decision a little harder. Especially now that several guidebook series are available as ebooks for the first time, including:
Ready to grab a bargain? Simply add the code JUSTGO at checkout from Sunday 22nd - Wednesday 25th April.
The Lonely Planet shop team
http://shop.lonelyplanet.com
 
Tags: bargain, discount, ebooks, holiday, inspiration, savings, spring, spring sale, travel