Affiliates Incentive: A gift to say thanks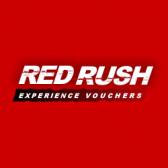 Hello Affiliates 🙂
We are about to enter our busiest time of year here at Red Rush Vouchers and as such we want you to enjoy the benefits of this prosperous time too, not only through our amazing 15% commission (one of the highest in the gifting sector) but also we'll reward the top three sellers with the three best experiences in town!
Red Rush Vouchers are part of the biggest Sports and Activity Network in the UK and Ireland, with over 900 locations and 60 experiences from clay shooting in the highlands to paintballing in the docklands!
The incentive will run from Monday 23rd November 2015 to Thursday 31st December 2015.
The Incentive is as follows:
Top Revenue Driving Affiliate - Hot Air Balloon Ride for 2 (2-3 Hours of beautiful siteseeing at 1500 feet RRP £390)
Second Revenue Driving Affiliate - Deluxe Supercar(Aston MartinDB9,Porsche911,Lamborghini,Ferrari430,Audi R8 RRP£135)
Third Revenue Driving Affiliate - Clay Shooting Experience for 2 (50 Clay Experience RRP £115) 
The small print : These incentives are based on confirmed sales only. If you wish to do a different activity we can fulfil this, but only to the same monetary value. The above, first second and third are based on 10 confirmed sales.