Affiliate Window Launches New Lead Generation Campaign For Age Uk - Hearing Aids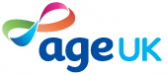 Affiliate Window is pleased to announce the launch of a new lead generation campaign for leading hearing specialists: Age UK – Hearing Aids.
About Age UK – Hearing Aids
The Age UK Group has teamed up with leading hearing specialists UK Hearing Care, to bring you a complete service that will make solving your hearing difficulties easier and more effective than ever before.
Age UK-Hearing Aids guide customers through the process from start to finish – whether that's in the comfort of your own home, or at a handy location close to you.
They'll begin with a unique hearing assessment, carried out by highly-trained audiologist. Using a range of tests they'll consider everything from your home environment to the telephone you use.
Commission 
Affiliates will receive £3.00 per unique and verified brochure request. Unique leads are those that do not already exist within the Age UK database, and verified means all of the customer details are correct (name, address etc).
The short, easy to complete data capture form can be found here.
Affiliates will have unique banners, logos and e-mail html for the campaigns. Should you need any additional creative please contact me directly alfie.bektas@affiliatewindow.com
The Age UK – Hearing Aids campaign is open to all types of publishers except cashback and loyalty. Age UK Hearing Aids are only available to UK residents. International leads will not be accepted on this campaign.
For those of you that require data posting instructions for lead capture on your own sites, please contact me directly.
To apply today, click here 
Look forward to hearing from you!

Alfie