Adidas Shop have gone mobile!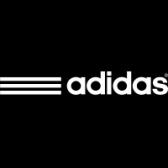 Hey Affiliates,
Some good news before the end of the year – Adidas Shop have gone mobile!
adidas is pleased to announce that their mobile site is now fully optimised with publisher tracking, meaning more sales will track and you will earn more commission!
The adidas shop is giving more than double commission for mobile sales: 15% for the whole of May! There is also an onsite promotion on all orders giving free delivery until the 15th of May.
adidas is one of a select number of advertisers on Affiliate Window who currently have mobile tracking in place. With the continuous growth of mobile sales combined with an improved mobile experience for users this is a great opportunity to start promoting adidas Shop.
If you have any mobile specific promotional opportunities we would love to hear from you.
Kindest regards,
The Adidas Shop Affiliate Team
Dimitra.Marketou@iprospect.com