Adidas Originals Sunglasses at Urban Surfer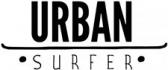 Wanting some sick, fresh shades from the most famous clothing brand ever? Well look no further my friends, as we are now stocking the neat looking Adidas sunglasses range for 2012, innovation and combining classic, timeless style with modern technology and contemporary design has been the recipe to Adidas's success over the years and continues to be what makes them the fashion megaforce they are!
The Bruno sunglasses are designed to fit any face shape, so no matter what these sunglasses will keep you looking tidy this summer. Inspired by the timeless aviator style with stylish contoured lenses, giving a modern twist to this classic fashion statement. This really does showcase Adidas's expertise at mixing the old with the new. Coming in Black, shiny green and Blue, each of these colours are a combination of contemporary, innovative style and old skool traditional styling.
The Conductor range by Adidas is the strong, masculine shades you need to stand out on the beaches this year, if you want a cool, casual but manly look to your summer shades then you've found the right shades! Inspired by the 80's; these shades have a big Miami Vice vibe about them and lets face it, there wasn't many things cooler than Miami Vice! With clever interchangeable logo's on the arms you can customise your super rare, super awesome shades further still, be unique. And the discreet yet iconic Adidas logo on the lense makes this stand out as a quality product. Available in a metallic silver or a sleek black.
The contemporary Greenville range of sunglasses are the perfect way to support the Olympics this year in the coolest way possible, the undoubtedly popular union jack style is the chicest most unique way of getting behind our athletes this year at London 2012. Drawing inspiration from 1980's rappers the Greenville is a classic throwback that will get you noticed on the street, with a simple light and comfortable fit these are the only sunglasses to wear whilst supporting Team GB! Also available in a urban Milky Green colour.
The Toronto range is the ultimate concoction of the up-to-date sport eyewear and retro originality and swagger. Coming in a hot matte white colour giving a confident, athletic look to your summer get up this year, again with a simple light and comfortable fit these are the shades you need on the sports field this year and is bound to get you noticed.
Not do these sunnies just look great, but they are actually awesome at protecting your eyes too! These bad boys Protect against UVA, UVB AND UVC rays so you won't be left squinting this year, these harmful rays as we all know have been proven to cause eyesight problems, so it's important that you protect your eyes like you would your skin against the sun! Not to mention you'll look ace with these on anyway…
These fresh new specs are very rare and are bound to shoot off our shelves, so get in on these fella's sharp or you could miss out on the deals of the summer!  Grab the sporty Toronto from £59.99, the muscly Conductor from £98.99, the classic Bruno range from £89.99 and the provocative Greenville range from £59.99 and there is only one place you can get these for this price, of course its www.urbansurfer.co.uk! The cheapest online urbanwear retailer around and that's a guarantee!
Tags: adidas, sunglasses