Adidas Makes a Splash at Swimwear365
Adidas are a worldwide brand which is available at Swiwear365. We have a great selection of both men's and women's Adidas Swimwear. We also sell Adidas fashion items such as footwear, sportswear and, cover ups and tops.
Our Adidas Swimwear is ideal for the whole family who are off to a more adventurous beach holiday. Plus with new customers receiving 10% off their first order, there are some fantastic savings to be had!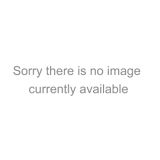 New Affiliates
Not yet a part of the Swimwear365 affiliate program…you're missing out on our 10% commission rate! Plus, we've got some fantastic joining incentives for January!
Be sure to check out our profile on Affiliate Window
Alternatively, contact us direct at swimwear365.promotions@orangecanyon.co.uk
Tags: adidas, ladies swimwear, Swimwear