Achica - Our Top Picks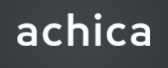 Our Top Picks
Dear Affiliate,
As usual we have great flash sales starting every day from 6.30am, this bi-weekly newsletter highlights the best promotions from popularity to the biggest savings! 
Often teaming up with some great designers and big name brands all at discounted prices! 
***Please be wary of when the promotion starts***
Transform the look of any bathroom with this collection of elegant GROHE bathroom fittings. A leading global manufacturer, GROHE's standards are the pinnacle of perfection.
Live Now  - 13th Sep 2016
Up to 60% off GROHE: Kitchen Taps
The kitchen is the hub of every home, so you need fixtures from a brand you can trust. GROHE's exclusive tap collection features premium-grade spray taps to complete the expert kitchen, together with innovative designs for ultimate ease of use.
Live Now  - 13th Sep 2016
Promo Starts 9th - 12th Sep 2016
Up to 60% off Happy Friday: Bed Linen
Pretty your bedroom with ultimate on-trend style from Happy Friday and their collection of design-led bed linens.
Promo Starts 10th - 13th Sep 2016
Up to 46% off The Birlea Bed Frame Collection
For a chic bedroom update, try adding one of these gorgeous bed frames from Birlea.Discover a collection of beautifully upholstered and classic wood designs, from modern faux leather to white shaker style pine frames.
Promo Starts 11th - 16th Sep 2016
Best Regards,
ACHICA Affiliate Team