Achica - Our Top Picks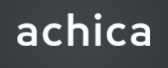 Our Top Picks
Dear Affiliate,
As usual we have great flash sales starting every day from 6.30am, this bi-weekly newsletter highlights the best promotions from popularity to the biggest savings! 
Often teaming up with some great designers and big name brands all at discounted prices! 
***Please be wary of when the promotion starts***
Up to 64% off Luxury Linen Upholstery 
Linen upholstery looks beautifully elegant whilst giving an understated, relaxed feel to your scheme. 
Live Now  - 8th Sep 2016
Up to 50% off Destellos Swarovski
Sparkle into the new season with a selection of classic and contemporary jewellery by Spanish brand Destellos. 
Promo Starts 6th - 9th Sep 2016
Up to 55% off Shades of the Ocean
Extend that holiday feel from summer into autumn with this refreshing edit. Combining a palette of pale blue, teal, white and cream with natural woods, rattan and craft-inspired ceramics, this look refreshes classic coastal style.
Promo Starts 7th - 23rd Sep 2016
Up to 55% off Style an Elegant Entrance
Complement existing décor with an elegant entranceway with this stylish collection.
Promo Starts 8th - 19th Sep 2016
Best Regards,
ACHICA Affiliate Team