Achica - Our Top Picks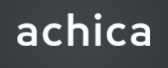 Our Top Picks
Dear Affiliate,
As usual we have great flash sales starting every day from 6.30am, this bi-weekly newsletter highlights the best promotions from popularity to the biggest savings! 
Often teaming up with some great designers and big name brands all at discounted prices! 
***Please be wary of when the promotion starts***
Up to 71% off TFT: Bathroom Storage
Find stylish storage for your bathroom with this collection from TFT. Discover sleek storage units, cabinets and mirrors in a selection of light and dark woods, high gloss finishes, matt lacquer effects and more.
Live Now - 11th Dec 2016
Up to 56% off Winter Whites Style Edit
In a pure palette of ivory and white, this edit will give your home a clean, understated look.
Live Now - 15th Dec 2016
Up to 60% off BergHOFF: Cookware
BergHOFF's range includes premium cookware, stoneware oven dishes, stainless steel pots, award-winning kitchen knives and barbecue utensils.
Live Now - 11th Dec 2016
Crafted through customer feedback, eve's mattresses offer a premium sleep. Find their patented memory foam mattress, available in a range of sizes.
Promo Starts 9th - 16th Dec 2016
Up to 70% off  Hotel Living: 800 Thread Count
With a luxurious 800 thread count, this range of bed linen is crafted in 100% pure cotton. Choose from white or designs with coloured borders.
Promo Starts 9th - 12th Dec 2016
Up to 56% off Global: Japanese Kitchen Knives
Handcrafted in Japan, Global use the same weighting process of Samurai sword-smiths for perfect balance and precision with every knife.
Promo Starts 9th - 12th Dec 2016
Up to 73% off Francis Montesinos: Bed Linen
Inject your bedroom with fresh style with bed linen by Francis Montensino. Crafted in 100% cotton, choose duvet cover sets and matching cushions.
Promo Starts 10th - 13th Dec 2016
Up to 56% off Rural Home Collection 
This rustic collection includes natural wood tables and weathered cabinets, alongside distressed metal desks, brushed cotton sofas and more.
Promo Starts 10th - 17th Dec 2016
Up to 51% off Everyday Lightning
Stylish directional lighting is difficult to find, so we've risen to the challenge by sourcing a dynamic selection.
Promo Starts 11th - 16th Dec 2016
Up to 60% off Darlington Crystal: Glassware
Dartington Crystal has been making its crystal glassware since 1967. Find colourful vases and glassware accentuated with Swarovski crystals, as well as elegantly-cut stemware, bowls, hurricane lamps and glass ornaments.
Promo Starts 11th - 14th Dec 2016
Best Regards,
ACHICA Affiliate Team