Achica - Our Top Picks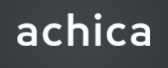 Our Top Picks
Dear Affiliate,
As usual we have great flash sales starting every day from 6.30am, this bi-weekly newsletter highlights the best promotions from popularity to the biggest savings! 
Often teaming up with some great designers and big name brands all at discounted prices! 
***Please be wary of when the promotion starts***
Up to 80% off Hotel Living: 1000TC Summer Sale
Boasting a luxuriously high thread count, these 100% cotton linens will envelop you in sumptuous softness for a blissful night's sleep. 
Promo Starts 16th- 19th Aug 2016
Up to 40% off Debonshire Garden
With summer on your doorstep, it's the perfect time to invest in garden furniture and enjoy your outdoor space to the fullest.
Promo Starts 16th - 21st Aug 2016
Up to 40% off The Heritage Bed Collection
Add instant glamour and additional comfort to your bedroom with a luxuriously upholstered bed frame.
Promo Starts 17th - 22nd Aug 2016
Up to 40% off Gorgeous Greys for the Entrance
Style your hallway with this sophisticated selection, in a harmonious palette of silvers, charcoal and soft shades of grey. Discover elegant console tables, high-style rugs, show-stopping chandeliers and upholstered benches, complete with mirrors, faux flowers and luxe bevelled photo frames.
Promo Starts 18th - 25th Aug 2016
Up to 60% off Paoletti: Hotel Collection
Promo Starts 18th - 21st Aug 2016
Best Regards,
ACHICA Affiliate Team