Achica - Our Top Picks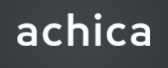 Our Top Picks
Dear Affiliate,
As usual we have great flash sales starting every day from 6.30am, this bi-weekly newsletter highlights the best promotions from popularity to the biggest savings! 
Often teaming up with some great designers and big name brands all at discounted prices! 
***Please be wary of when the promotion starts***
Up to 30% off Orla Kiely: Watches
Well established for creating beautifully retro prints, Orla Kiely's unique fashion accessories carry the same trademark designer aesthetic as her hugely successful homeware collections.
Live Now - 26th Nov 2016
Transform your kitchen with this range by simplehuman. Designed with ingenuity and innovation, each item is created to blend seamlessly into your interior.
Live Now - 24th Nov 2016
Since 1931, Amefa has ensured that superior quality goes hand-in-hand with practicality and aesthetics in its cutlery designs.
Live Now - 24th Nov 2016
Up to 35% off Steiff soft toys
Crafting teddies since 1847, Steiff's collectible soft toys make perfect gifts. 
Promo Starts 22nd - 25th Nov 2016
Up to 70% off Laguiole: Dining
Established in 1859, Laguiole produces premium French kitchenware. As well as their iconic knives, find bottle openers, colourful cutlery and more.
Promo Starts 22nd - 25th Nov 2016
Up to 40% off Perfect Party Planning 
Promo Starts 23rd - 5th Dec 2016
Up to 40% off André Belfort: Watches
Crafted with the utmost precision, these watches from André Belfort are exquisite. Discover everyday styles or partywear designs for him and her.
Promo Starts 23rd - 26th Nov 2016
One of contemporary art's most elusive characters, British street artist Banksy is best known for his graffiti artworks that have popped up across the globe.
Promo Starts 24th - 29th Nov 2016
Up to 40% off Joseph Joseph: Kitchen
Promo Starts 24th - 29th Nov 2016
Best Regards,
ACHICA Affiliate Team