Achica - Our Top Picks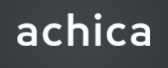 Our Top Picks
Dear Affiliate,
As usual we have great flash sales starting every day from 6.30am, this bi-weekly newsletter highlights the best promotions from popularity to the biggest savings! 
Often teaming up with some great designers and big name brands all at discounted prices! 
Our Christmas Shop is now open, get up to 70% off some great xmas themed products and beat the rush and get a head start on this year's festive preparations. 
***Please be wary of when the promotion starts***
Up to 60% off Winter Wonderland Bed Linen
Add a dose of Christmas cheer to your scheme with this seasonal selection of bed linen and snugly throws.
Live Now - 6th Nov 2016
Up to 40% off Winter Equestrain Style Decor
Be inspired by classic equestrian-styled interiors, this time with a warming twist for winter.
Live Now - 10th Nov 2016
Up to 55% off High Gloss Bedroom Sets
Sleek and stylish, give bedrooms a high-gloss makeover with this collection of streamlined furniture. 
Promo Starts 4th Nov - 9th Nov 2016
Up to 40% off Soft Metallics for Christmas 
Go for soft and shimmering tones this Christmas. Choose plush chaise sofas in beautiful blush hues and glass-topped coffee tables, then pair with soft tonal accents, faux flowers, glimmering sequin baubles and ornate ornaments in dusky rose for the perfect pairing of pastels and metallics.
Promo Starts 4th Nov - 11th Nov 2016
Up to 65% off Russel Lowe Lighting 
Russell Lowe offers only the most cutting-edge in lighting design, its products ranging from elegant to extravagant, to suit every imaginable interior scheme.
Promo Starts 4th Nov - 9th Nov 2016
Up to 55% off Classic Elegancce: Seating
Promo Starts 5th Nov - 10th Nov 2016
Lexington is synonymous with luxury, offering bed and kitchen linen that will ensure your home is adorned with style.
Promo Starts 5th Nov - 8th Nov 2016
Up to 60% off Bronte: Cushions & Throws
Established in 1837, Bronte by Moon controls its entire crafting process from their Yorkshire mill, from the dyeing to weaving.
Promo Starts 6th Nov - 11th Nov 2016
Up to 55% off Karen Millen Watches
British brand Karen Millen is renowned for creating elegant clothing and jewellery for fashion-forward women.
Promo Starts 6th Nov - 9th Nov 2016
Best Regards,
ACHICA Affiliate Team