Achica - Our Top Picks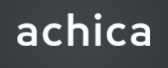 Our Top Picks
Dear Affiliate,
As usual we have great flash sales starting every day from 6.30am, this bi-weekly newsletter highlights the best promotions from popularity to the biggest savings! 
Often teaming up with some great designers and big name brands all at discounted prices! 
Our Christmas Shop is now open, get up to 70% off some great xmas themed products and beat the rush and get a head start on this year's festive preparations. 
***Please be wary of when the promotion starts***
Up to 50% off BODUM: Kitchen & Electricals
BODUM's philosophy has remained unchanged since its founding in 1944: to create products that "consistently pay tribute to functionality, quality and affordability".
Live Now - 4th Nov 2016
Up to 60% off Vax: Floorcare Special
As the UK's best-selling floorcare brand, Vax is renowned for its reliable and innovative products. 
Live Now - 4th Nov 2016
Formed from the finest natural waxes, Parks' candles will fill your home with luxury scents to create the perfect ambience.
Promo Starts 2nd - 5th Nov 2016
Up to 75% off The Christmas Collection
With a fantastical array of Christmas and celebration lights, luxurious crackers and wrap, and delightful Kraft paper Santa sacks, this is the collection that marks the start of Christmas.
Promo Starts 2nd - 7th Nov 2016
Best Regards,
ACHICA Affiliate Team