Achica - Our Top Picks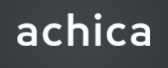 Our Top Picks
Dear Affiliate,
As usual we have great flash sales starting every day from 6.30am, this bi-weekly newsletter highlights the best promotions from popularity to the biggest savings! 
Often teaming up with some great designers and big name brands all at discounted prices! 
Our Christmas Shop is now open, get up to 70% off some great xmas themed products and beat the rush and get a head start on this year's festive preparations. 
***Please be wary of when the promotion starts***
Up to 40% off A Luxe Silver Christmas
Make the season sparkle with a touch of silver this Christmas. From the Christmas tabletop to living spaces and the all-important tree, find silver additions that will add a festive glimmer to your décor.
Live Now - 3rd Nov 2016
Up to 40% off The Cocktail Lounge
Pop some bubbly and raise a toast to party season. Mix and serve your drinks with smart barware and chic cocktail glasses, and set the scene with glamourous mirrored furniture and velvet upholstery.
Promo Starts 28th Oct - 7th Nov 2016
Promo Starts 28th Oct - 2nd Nov 2016
Up to 60% off Hotel Living: 800 Thread Count
Boasting a luxurious 800 thread count, these duvet covers, sheets and pillowcases offer superior comfort and softness. 
Promo Starts 29th Oct - 1st Nov 2016
Wingback beds, with their extra tall headboards, add an extravagant touch to any boudoir. 
Promo Starts 29th Oct - 3rd Nov 2016
Up to 50% off The Silentnight Bed Collection
Slip into a sublime slumber with help from the experts at Silentnight. Find an assortment of mattresses to suit every sleeper, from pocket sprung designs to memory foam, alongside oak bed frames, metal bedsteads and upholstered divans that will ensure a restful slumber in the land of nod.
Promo Starts 30th Oct - 4th Nov 2016
Up to 60% off Luxurious Winter Cashmere
Nothing matches cashmere for softness and warmth, combined with an unexpected durability.
Promo Starts 30th Oct - 2nd Nov 2016
*Remember to check out our Clearance Sale*
Best Regards,
ACHICA Affiliate Team