Achica - Our Top Picks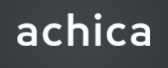 Our Top Picks
Dear Affiliate,
As usual we have great flash sales starting every day from 6.30am, this bi-weekly newsletter highlights the best promotions from popularity to the biggest savings! 
Often teaming up with some great designers and big name brands all at discounted prices! 
Our Christmas Shop is now open, get up to 70% off some great xmas themed products and beat the rush and get a head start on this year's festive preparations. 
***Please be wary of when the promotion starts***
Up to 60% off Snuggledown: Duvets & Pillows
Snuggledown harnesses the properties of nature to create sumptuously soft bedding.
Live Now - 31st Oct 2016
Up to 70% off Leisure & Lifestyle Technology
Alleviate day-to-day stresses with this collection of leisure and lifestyle tech. Featuring Bluetooth hands free sets and smartwatches, portable speakers, phone and tablet accessories, spy pens, headphones, power banks and much more, make the most out of your everyday.
Live Now - 27th Oct 2016
Up to 55% off Michael Kors: Handbags
Michael Kors bags are the must-have accessory for achieving that off-duty model look. Discover Kors' most fashionable handbag designs, including the Jet Set tote, together with coordinating travel card holders and wallets.
Promo Starts 25th - 30th Oct 2016
Up to 40% off WENKO: Storage & Organisation
Discover accessories for a calm and clean bathroom, wardrobe organisers and laundry baskets for the utility room and handy kitchen solutions to de-clutter worktops for tidy living spaces you can truly enjoy.
Promo Starts 25th - 28th Oct 2016
Up to 35% off When Modern Meets Glam
Contemporary living doesn't mean you have to give up on the look of luxe. Achieve a space that's both modern and glamorous with a pairing of plush upholstery, streamlined shapes and iconic design
Promo Starts 26th - 11th Nov 2016
Up to 60% off Happy Friday: Bed Linen
Pretty your bedroom with ultimate on-trend style from Happy Friday and their collection of design-led bed linens.
Promo Starts 26th - 31st Nov 2016
*Remember to check out our Clearance Sale*
Best Regards,
ACHICA Affiliate Team