Achica - Our Top Picks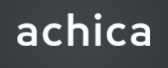 Our Top Picks
Dear Affiliate,
As usual we have great flash sales starting every day from 6.30am, this bi-weekly newsletter highlights the best promotions from popularity to the biggest savings! 
Often teaming up with some great designers and big name brands all at discounted prices! 
Our Christmas Shop is now open, get up to 70% off some great xmas themed products and beat the rush and get a head start on this year's festive preparations. 
***Please be wary of when the promotion starts***
Up to 60% off The Christmas Collection Bed Linen
This cheerful collection of bed linen will add some Christmas charm to every bedroom. 
Live now - 18th Oct 2016
Up to 60% off Villeroy & Boch: Fine Dining 
This edit from historic brand Villeroy & Boch showcases its traditional Christmas-themed tableware designs.
Live now - 16th Oct 2016
Up to 30% off Relyon: Essentials
Indulge tired minds with a restful nights' sleep with a superior selection of mattresses from Relyon.
Promo Starts 14th - 19th Oct 2016
Handcrafted from shimmering sterling silver, Martha Jackson's elegant jewellery is inspired by the beauty of nature.
Promo Starts 14th - 17th Oct 2016
Up to 55% off Pastel Palette: Living Room
Let pastel shades update your living space with a soft wash of colour and discover seating in a light palette of pale pinks, sky blues and dove grey that will brighten your scheme.
Promo Starts 14th - 19th Oct 2016
Up to 35% off 1000TC Egyptian Cotton Bed Linen
Extra-long fibres make Egyptian cotton sumptuously soft yet extremely durable. These opulent 1000 thread count linens have a sateen finish for a super-smooth feel.
Promo Starts 15th - 18th Oct 2016
For more than 50 years, Asiatic has been supplying high quality, on-trend rugs to homes across the globe.
Promo Starts 16th - 19th Oct 2016
*Remember to check out our Clearance Sale*
Best Regards,
ACHICA Affiliate Team