Achica - Our Top Picks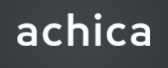 Our Top Picks
Dear Affiliate,
As usual we have great flash sales starting every day from 6.30am, this bi-weekly newsletter highlights the best promotions from popularity to the biggest savings! 
Often teaming up with some great designers and big name brands all at discounted prices! 
Our Christmas Shop is now open, get up to 70% off some great xmas themed products and beat the rush and get a head start on this year's festive preparations. 
***Please be wary of when the promotion starts***
Up to 60% off belledorm: Duvets & Pillows
With a distinguished reputation, this collection from the sleep experts at belledorm ensures a restful sleep every night.
Live now - 17th Oct 2016
Japanese women first discovered the healing waters of the Onsen hot springs in the 10th century. Using the same restorative minerals found at the source, Onsen skincare offers a range of purifying, balancing and soothing products that work gently to reveal youthful and vibrant skin.
Promo Starts 11th - 14th Oct 2016
Up to 50% off Glamorous Luxe: Furniture 
Create a luxe lounge, perfect for relaxing, with this glamorous furniture edit. Featuring beautiful gold-accented coffee tables, plush purple vanity stools, luxuriously upholstered velvet sofas and reflective cabinets.
Promo Starts 7th - 12th Oct 2016
Up to 35% off Styling a Grey Sofa
Grey remains the number one neutral for interiors for this year and next; it's soft, practical and stylish. Whatever your look, begin with a grey sofa. 
Promo Starts 12th - 28th Oct 2016
Up to 30% off the Limelight Bed Collection
Invest in your lie in with this collection of beds. Choose from luxurious velvet upholstered wing-back beds, Victorian-style metal bedsteads, modern faux leather designs and classic frames in oak to create your dream bedroom.
Promo Starts 12th - 17th Oct 2016
*Remember to check out our Clearance Sale*
Best Regards,
ACHICA Affiliate Team