Achica - Our Top Picks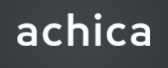 Our Top Picks
Dear Affiliate,
As usual we have great flash sales starting every day from 6.30am, this bi-weekly newsletter highlights the best promotions from popularity to the biggest savings! 
Often teaming up with some great designers and big name brands all at discounted prices! 
***Please be wary of when the promotion starts***
Up to 50% off Trend Focus Chairs
This trend focussed collection of seating features a design-led range of chairs, all inspired by the classic Eames seat. 
Live Now  - 24th Sep 2016
Famous for producing the world's lightest suitcase, it Luggage will see you glide through the departures lounge with ease and style.
Promo Starts 20th - 27th Sep 2016
Up to 70% off Autumn Array Cushions by Evans Lichfield
Specially designed and crafted in England, the Evans Lichfield autumn edit boasts bounds of country florals, hosts of animals and beautiful landscape scenes.
Promo Starts 20th - 27th Sep 2016
Up to 40% off Grey & Industrial Luxe
Give interiors a sweep of modern luxury in a tonal palette of greys with this striking collection. 
Promo Starts 20th - 27th Sep 2016
Up to 55% off Style an Elegant Entrance
Complement existing décor with an elegant entranceway. Give halls and foyers a chic, new look with vintage-style dressers in crisp white, adorn walls with on-trend metallic wall clocks, add in a statement chandelier, and finish with luxuriously upholstered armchairs in oatmeal.
Promo Starts 21st - 7th Oct 2016
Best Regards,
ACHICA Affiliate Team