Achica - Best Promotions!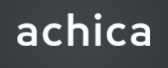 Our Best Promotions!
Dear Affiliate,
We have great flash sales starting every day from 6.30am, this bi-weekly newsletter highlights the best promotions from popularity to the biggest savings! 
Often teaming up with some great designers and big name brands all at discounted prices! 
***Please be wary of when the promotion starts***
California Dreams - up to 40% off
Upscale your home this summer with a chic blend of 70's Californian style and luxe modern additions.
Live Now - 21st July 2016
Safavieh Garden Furniture - up to 32% off
Live Now - 21st July 2016
Relyon: Handmade Collection - up to 46% off
Sleep soundly with Relyon's beautiful selection of premium, handcrafted mattresses.
Promo Starts 15th July - 20th July 2016
Daniel Wellington Watches from £49
Blending superior craftsmanship with elegant good looks, Daniel Wellington wristwear has been taking the style spotlight in the fashion industry, featuring in GQ and a whole host of style bibles.
Promo Starts 15th July - 20th July 2016
Luxury Leisure: Rattan Furniture up to 32% off
Promo Starts 16th July - 21st July 2016
Promo Starts 16th July - 21st July 2016
Best Regards,
ACHICA Affiliate Team