Achica - Best Promotions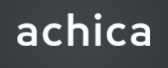 Our Best Promoitons!
Dear Affiliate,
We have great flash sales starting every day from 6.30am, this bi-weekly newsletter highlights the best promotions from popularity to the biggest savings! 
Often teaming up with some great designers and big name brands all at discounted prices! 
***Please be wary of when the promotion starts***
This collection features an extensive array of original sculpture, created by a group of artisans based in the C. Jeré Studio in Burbank, California. 
Live Now - 12th July 2016
Discover a selection of chic pieces, from antique white-painted cabinets and weathered linen armchairs to classically ornate mirrors, to give your space all the glamour of a Parisian château.
Live Now - 12th July 2016
This unique garden furniture is made from real lava stone, specially sourced from the only active volcano in Europe, Mount Etna.
Promo Starts 8th July - 13th July 2016
Seek shade this season in style with Ray-Ban.
Promo Starts 9th July - 14th July 2016
Hotel Living: 1000 Thread Count
Boasting a luxuriously high thread count, these 100% cotton linens will envelope you in sumptuous softness for a blissful night's sleep.
Promo Starts 9th July - 14th July 2016
Promo Starts 10th July - 14th July 2016
Best Regards,
ACHICA Affiliate Team