---
Access Ramps With ESE Direct
ESE Direct are delighted to bring you two fantastic new voucher codes to help you make a great saving when shopping from the ESE Direct website. You can use 150ESE to save £10 when you spend £150 or more and 500DESE to save £50 when you spend £500 or more. Please enter the codes at the checkout to activate your saving. To view full details of the savings, please see below.
Contents
New Voucher Codes
Access Ramps
New Voucher Codes
Code - 150ESE 
Promotion - £10 off when you spend £150 or more T&C's – Offer applies to orders excluding VAT 
Expires - 03/07/2016
Code - 500DESE 
Promotion - £50 off when you spend £500 or more 
Expires - 03/07/2016
Access Ramps
Portable kerb ramp, perfect for trolley and wheelchair access
Lightweight at just 4kg
Manufactured in high visibility yellow
Our Price £49.30 ex VAT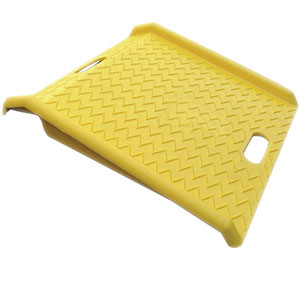 TRAFFIC-LINE heavy duty kerb ramps
All rubber construction
Black rubber ramps with yellow reflective panels
Capable of supporting loads of up to 40 tonnes

Our Price £23.89 ex VAT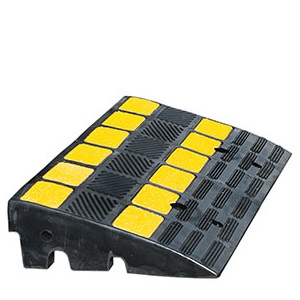 Sold in pairs
Use individually or link together in runs to provide a wider ramp for easy access for multiple types of traffic
Suits all weights of vehicle but equally useful for barrow, wheelchair, truck or other wheeled traffic access up a kerb or even over a threshold etc
Our Price £37.38 ex VAT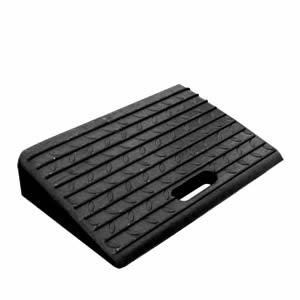 Ideal for kerbs and single steps
Anodised aluminium construction
Low 50mm sides with long bevels increase clearance for scooters and power chairs
Ultralight-Handi ramp (PH06) comes with an easy carry storage bag ideal for fitting to the rear of wheelchairs between use
Our Price £147.95 ex VAT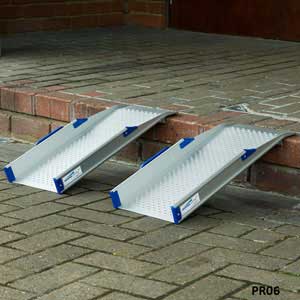 Weather resistant
Incredible weight capacity of 500kg
Soft surface, good for use in care / nursing homes and schools
Versatile

Our Price £57.90 ex VAT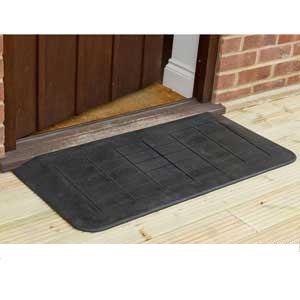 Safetycross trench covers in three sizes – designed to cover apertures, trenches and holes during essential maintenance.
Allows pedestrians and light vehicles to safely travel over any excavations
Walkway boards manufactured from SMC glass reinforced plastic

Our Price £63.64 ex VAT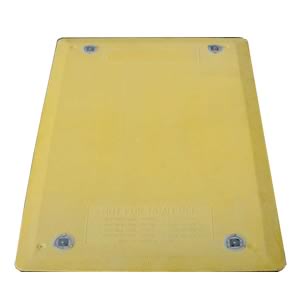 Includes 1x Aerolight-Xtra folding access ramp, with 1x Doorline-Multi threshold ramp
Copes with many threshold types and heights
Order as a complete kit to save time and hassle

Our Price £392.01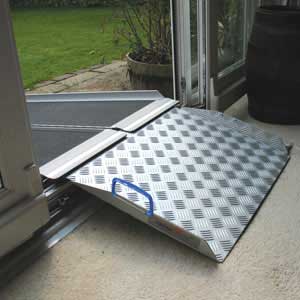 Innovative new products eliminate any requirement for the ramps to be lifted once in position.
Easy wash surface for long life and re-use.
Unique 'gripdeck' surface for sustained outside use.

Our Price £224.14 ex VAT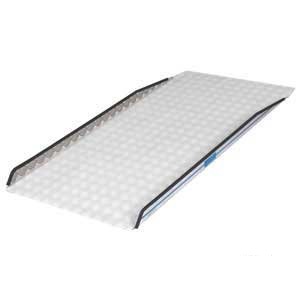 Strong, durable ramp manufactured from lightweight aluminium
Features hooks at one end to help secure ramp while in use
Folding design allows compact storage when not in use
200kg weight capacity

Our Price £94.53 ex VAT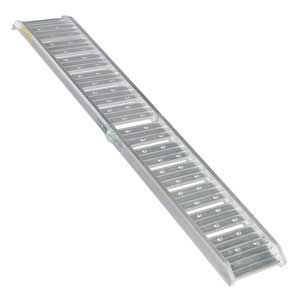 100% recycled from vehicle tyres
Superb for showers and wet rooms
Can be easily trimmed, cut or joined to fit location requirements

Our Price £61.00 ex VAT