---
Designed specifically for transporting small quantities of flammable liquids or chemicals. Fully complies with all regulations.
Was £131.57
Now From £120.98
Save £10.59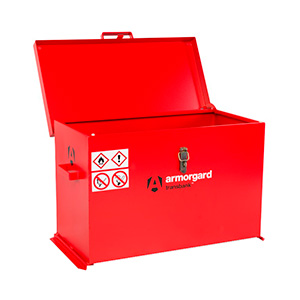 SiteStation storage cabinets with two main compartments.
Was £1,638.75
Now From £1,559.52
Save £79.23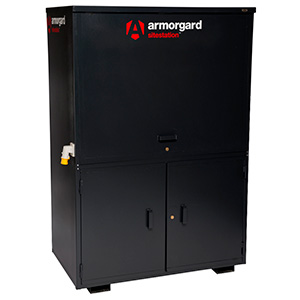 Armorgard OxBox site storage chests - a low cost solution for securing your valuable tools and equipment.
Was £157.89
Now From £145.21
Save £12.68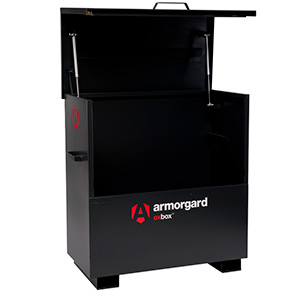 Robust construction by Armorgard, using 3mm steel, powder coated pillar box red (RAL-3020) with an anti-corrosive undercoat
Was £173.18
Now From £159.22
Save £13.96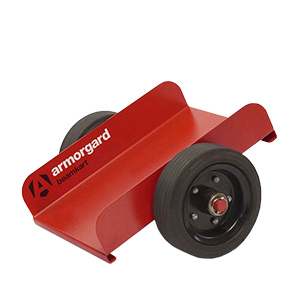 Lightweight storage vault for storing inexpensive tools.
Was £232.42
Now From £213.70
Save £18.72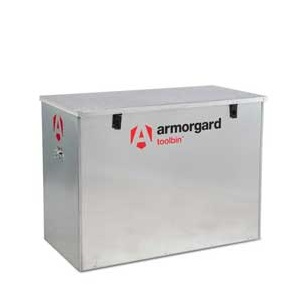 Ultra tough cabinets designed and built by Armorgard, for keeping tools and equipment organised and accessible.
Was £268.99
Now From £247.33
Save £21.66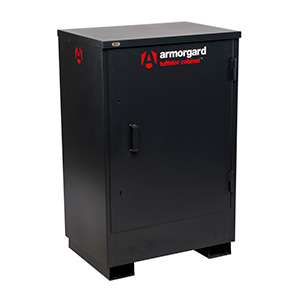 Constructed to high specifications, FlamBank boxes fully comply with all regulations for the safe storage of chemicals & flammables.
Was £281.58
Now From £258.87
Save £22.71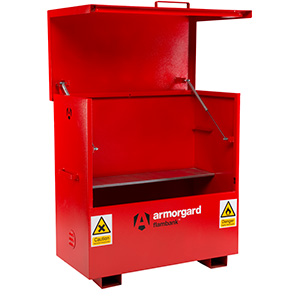 Robust folding handles and large wheels ensure the container is easy to manoeuvre.
Was £523.28
Now From £481.11
Save £42.17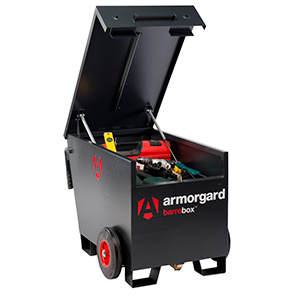 Multi-purpose Armorgard rubble truck
Was £744.58
Now From £684.50
Save £60.08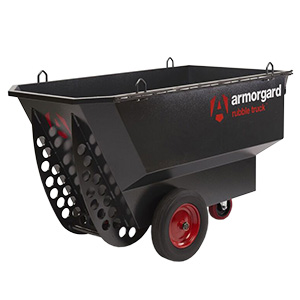 PipeStor mobile storage trunk by Armorgard, available in 3 metre or 6 metre lengths.
Was £826.59
Now From £759.95
Save £66.64