60% Off Sale at Evans and More!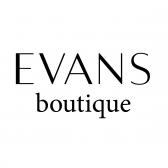 Hello Affiliates,
Hope you are well. Below the latest promotional offers for Evans
Thank you for promoting Evans. If you have any questions or wish to discuss any promotional opportunities please get in touch with the affilaite team at: uk-evans@awin.com, and stay in the know by checking the Evans program.
We look forward to hearing from you.
Tags: Clothing, discount, evans, fashion, High Street Brands, high street fashion, outfit, plus size fashion, promo, promotion, promotions, sale, Sales, women, women fashion, womenswear