5686 - YouGarden - Latest Offers & Codes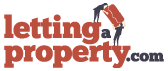 Dear Affiliate Partner
Well I thought it best leave it until well after April 1st before telling you about our current promotions – just in case you thought it was some kind of April Fools thing!!
Importantly however, the improvement in weather has seen gardening sales go through the roof and we're hoping you too can benefit with up to 14% commission by promoting the following offers:
AFF7 - 7% Off (valid until 30th June 2014)
AFF50 - FREE P&P £50+ Spend (valid until 30th June 2014)
AFF540 - £5.00 £40+ Spend (valid until 30th April 2014)
AFF001 - £5.00 Off Skyscraper Lilies Collection (valid until 31st May 2014)
AFF003 - 50% Off Pansy Coolwave x18 plants (valid until 30th April 2014)
AFFCLUB - Offer... Discount Club Membership for just £10 (valid throughout 2014 - £4 commission per member recruited)!!
Full details, links and URLs etc are available in our merchant area... and not forgetting that we also have a shopfeed and banner creatives available to help you promote our website and products.
I hope that the above is clear.  If you have any questions, please do not hesitate to contact me.
Warmest regards
Andrew Whittaker
Affiliate Relations Manager
e: andrew@yougarden.com
t: 0844 409 7138
Tags: discount, discount code, discounts, free delivery, garden, gardening, home, home and garden, offer, offers, plants, plants by post, promo code, promotion, promotions, sale, voucher code, voucher codes, You Garden, YouGarden