20-50% off On Selected Ranges Till Christmas - New Products Daily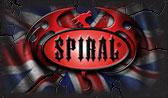 Dear Spiral Partners,
Spiral is happy to announce that we have launched our advent calendar for Christmas 2018. A range of Spiral Products are offered for sale at a discount of 20% to 50% off, for the day. Every day there is a new collection of products for your customers to get massive discounts on. On the top of that, all publishers will get a 15% commission for every sale.
Encourage your customers to checkout the advent calendar daily to enjoy crazy discounts on our top products. ***New products are added every day***.
Please feel free to contact us if you have any questions.
Spiral Direct Ltd
Tags: 50% discount, 50% off, 50% off christmas, 50% off fashion, 50% Off Sale, Christmas, christmas gifts, Clothing, discount, discount code, discounts, fashion, free delivery, gifts, holidays, men, menswear, offer, offers, promo code, promotion, promotions, sale, savings, special offers, voucher code, voucher codes, women, womens fashion