---
Up To 50% Off Nicorette In The Big January Sale At Chemist Direct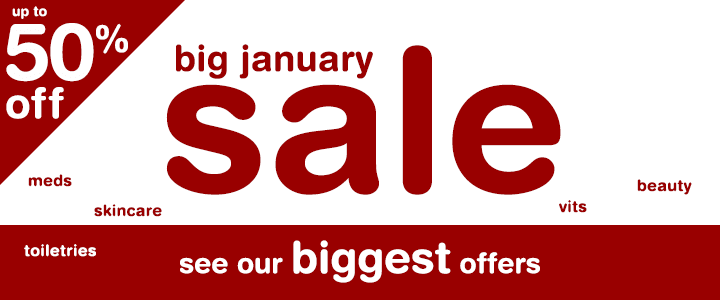 Chemist Direct bring you up to 50% off Nicorette in their big January sale. Click here to see full range.
New Nicorette Icy White Gum not only helps you to overcome your urge to smoke, but also improves teeth whiteness.
Was £12.80
Now £10.24


Nicorette Freshfruit Gum 2mg gives you a flavourful experience to satisfy your cravings by delivering a controlled amount of nicotine into your body.
Our Price £22.00

Nicorette Microtab 2mg is a sublingual (placed under the tongue) tablet, which slowly dissolves in the mouth, suitable for those who want a flexible but discreet form of Nicotine Replacement Therapy (NRT) to help kick the habit and stop smoking for good.
Was £14.49
Now £11.59


Nicorette Freshfruit Gum Fusion is for the relief of nicotine withdrawal symptoms as an aid to giving up smoking.
Was £12.49
Now £9.99


Nicorette 2mg Original Gum Four Pack allows you to actively control how much nicotine you use and when you use it to help make the transition to quitting smoking as smooth as possible.
Was £48.50
Now £38.80


Nicorette Cools Lozenges Mint 4mg 80 pack are a first line of defence against cigarette cravings, giving you the opportunity to take back control and resist the urge.
Was £15.49
Now £12.39


Nicorette Quick mist Duo tripple pack 3 x 13.2ml gives you a trio-kit of fresh mint mouth sprays that help you gain control over withdrawal symptoms and stay confident in your attempt to quit.
Was £72.75
Now £58.20


Nicorette Nasal Spray Six Pack 6 x 10ml gives you a multipack of nasal sprays that provide fast and powerful nicotine relief for heavy smokers who are trying to quit.
Was £116.79
Now £93.43


Nicorette Invisi 25mg Patch is an easy, low maintenance solution to help you quit - just stick it on and the patch delivers a controlled dose of nicotine to help tackle cravings for 16 hours.
Was £21.99
Now £11.00