£50 OFF MATTRESSES, BED FRAMES & BUNDLES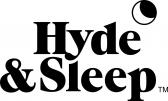 WE ARE DELIGHTED TO ANNOUNCE OUR £50 MATTRESSES, BED FRAMES & BUNDLES OFFER.
SO TREAT YOURSELF TO A MATTRESS OR OUR FANTASTIC NEW BED FRAME SAFE IN THE KNOWLEDGE YOU WILL RECEIVE £50 OFF. OR YOU CAN PURCHASE OUR BUNDLE AND RECEIVE A SPECIAL DISCOUNT AND AN ADDITIONAL £50 OFF YOUR ORDER.
IT DOESN'T STOP WITH MATTRESSES AND BED FRAMES, WE ALSO HAVE A FANTASTIC BEDDING RANGE AND PILLOWS FOR YOU TO ENJOY!
THIS INCLUDES SMART PILLOWS, LUXE PILLOWS, A FITTED SHEET, A DUVET AND A DUVET SET AND A MATTRESS PROTECTOR.
MATTRESS PRICES START FROM £549.
Offer valid until Monday 7th May 2018 at midnight.
PLEASE LET US KNOW HOW YOU INFORM YOUR READERS OF OUR OFFER AND DON'T HESITATE TO GET IN CONTACT WITH US ON: ellie@hydeandsleep.com
Tags: bed frame, bedding, bundles, duvet, DUVET SET, mattresses, pillows, sheets