50% Commission with the all-new Krystal Hosting Affiliate Programme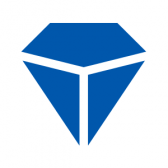 To celebrate our return to affiliatedom (and our 10th birthday!) we are offering an incredible 50% commission on each referral AND exciting cash bonuses for the first 3 months (10th April to 10th July 2013)
You'll earn 50% of each sale automatically and the following cash bonuses; -
50 sales - earn an extra £1 per plan
51 - 250 sales - earn an extra £2.50 per plan
251+ sales - earn an extra £5 per plan
Why join the Krystal Affiliate Programme?
40% commission as standard (50% + bonuses for launch)
5% conversion rate, £35 average basket
90 day cookie length
Dedicated Account Manager - Emma
Website only orders –  no leakage
Krystal are the ONLY web hosting company in the UK that hosts out of an ex-MOD bunker!; -
Our cPanel web hosting includes automatic backups, comprehensive email filtering, UK phone support and much much more, included in the price. Our 99.9% uptime guarantee is backed by our UK-based support experts. The result is that we're incredibly popular with clients (some would say loved!) - we've been independently ranked 4.9 out of 5 by ReviewCentre.com
In short, we're easy to market, making your job easier. We convert close to 5% of new visitors and we're happy to work with you to increase that. Coupled with the most generous payout of ANY hosting company in the UK AND a dedicated affiliate manager (in the form of the lovely Emma!) you've finally got the partner you've been looking for to honestly monetise your traffic/user base.
And for the 3 months between the 10th of April and 10th of July 2013 we'll pay you 50% per referral and a cash bonuses if you hit targets, so what are you waiting for? Get started with us today!
If you've any questions, comments or feedback about the programme, including how we could make it better, please feel free to contact me using the details below. I'm looking forward to working with you.
Emma Bailey
Dedicated Affiliate Account Manager
Email: aff@krystal.co.uk
Phone: 033 33 44 1377 (Option 2)
Twitter: @KrystalAff
Skype/MSN: On request
Site: http://krystal.co.uk/
Tags: cash bonus, hosting, launch