---
5% Off All Orders at Hampergifts.co.uk
You can get our gorgeous hampers for an extra 5% Off when you use code 'FEBH5' at checkout. Whether you're surprising a loved one this Valentines Day, have an important birthday coming up or want to impress everyone in your office, our hampers are bound to have something for everyone and really give that wow factor! Get shopping now and don't miss out on one of our incredible hampers! This offer is valid until 4th March 2018.
If you're looking for a hamper where every item oozes quality, then this is the one for you. Starring a pair of stunning, medal winning wines to savour; the lucky recipient will love the smooth blended Shiraz-Cabernet from South Africa.
Our Price £79.99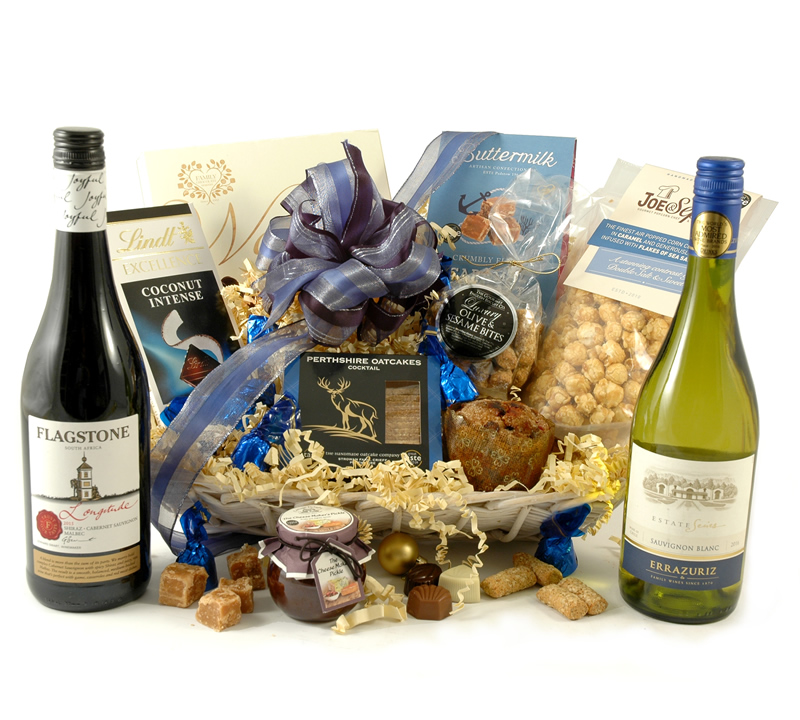 This beautiful chocolate hamper contains a mix of well-known and boutique chocolate treats. Dip into cappuccino chocolate sticks, or enjoy the white chocolate cookies, Swiss truffles, caramels, chocolate gingers and the unique chocolate stones.
Our Price £26.99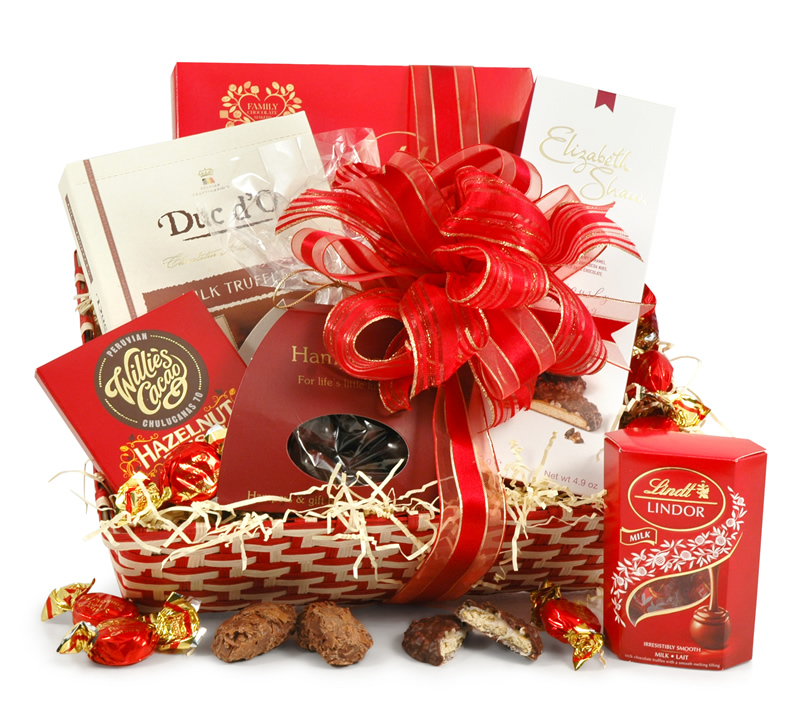 Our top-of-the range chocolate tower is a soaring 50cm tall and features 8 golden gift boxes, each one filled to the brim with a vast amount of chocolates, cookies and other sweet treats. This is pure indulgence on a grand scale!
Our Price £49.99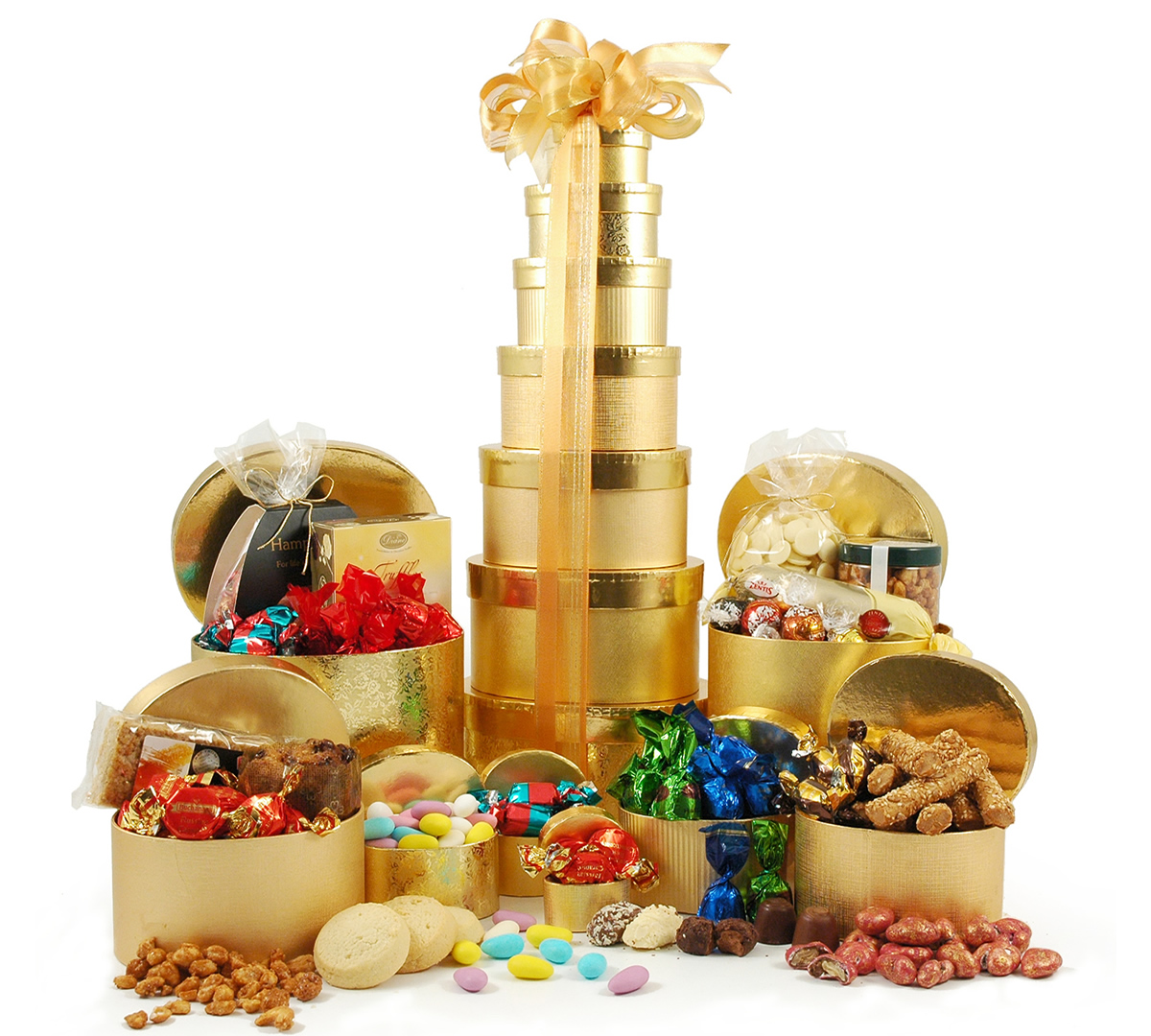 As one of the leading champagne houses of France, Veuve Clicquot well deserves its enviable reputation for this famous bubbly; the prestigious Wine Spectator magazine gave it a score of 92/100 in 2012. A luxurious Champagne with toasty vanilla notes, this is a great choice for any special occasion and we've paired it with a few choice goodies which will all arrive in a sturdy, deep seagrass basket, beautifully hand tied with ribbon.
Our Price £99.99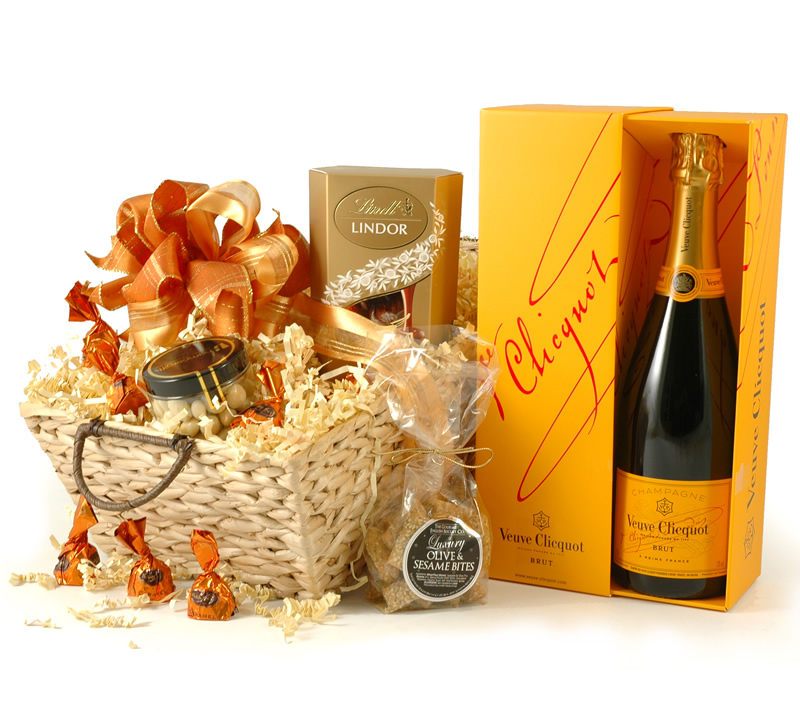 A true pamper hamper filled with everything you need to indulge. The rich blend of plum and cream makes this an absolute treat. This generous collection of lotions and potions, accompanied by an array of bathing accessories and a superb wooden bowl puts this gift on the very top of any gift list.
Our Price £47.99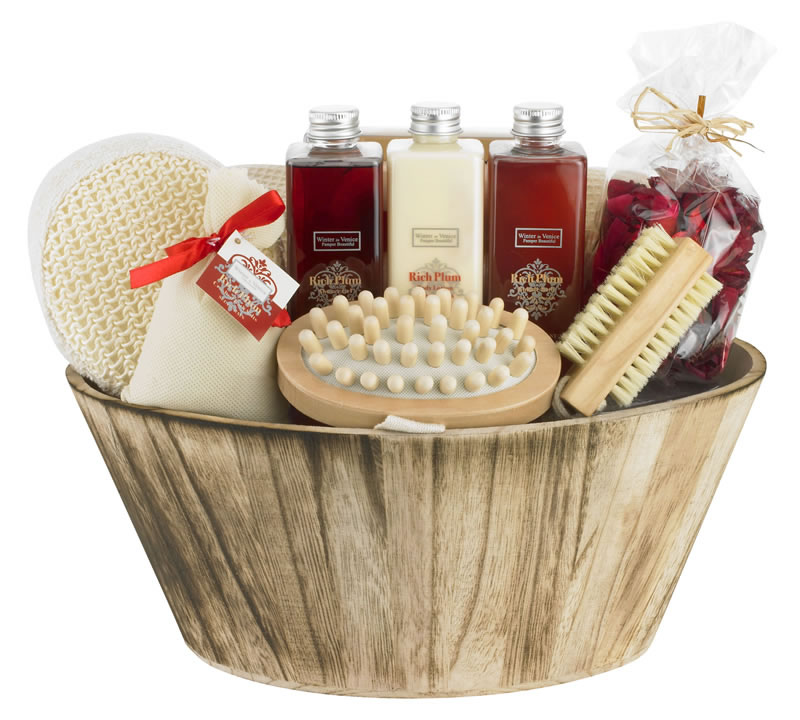 Simply a classic, this Port & Stilton hamper is a cut above the norm. The generously sized Blue Stilton wedge is from the famous Cropwell Bishop creamery. Possessing a velvety-soft texture, it's melt in the mouth delicious and will go perfectly with the Fine Ruby Port.
Our Price £49.99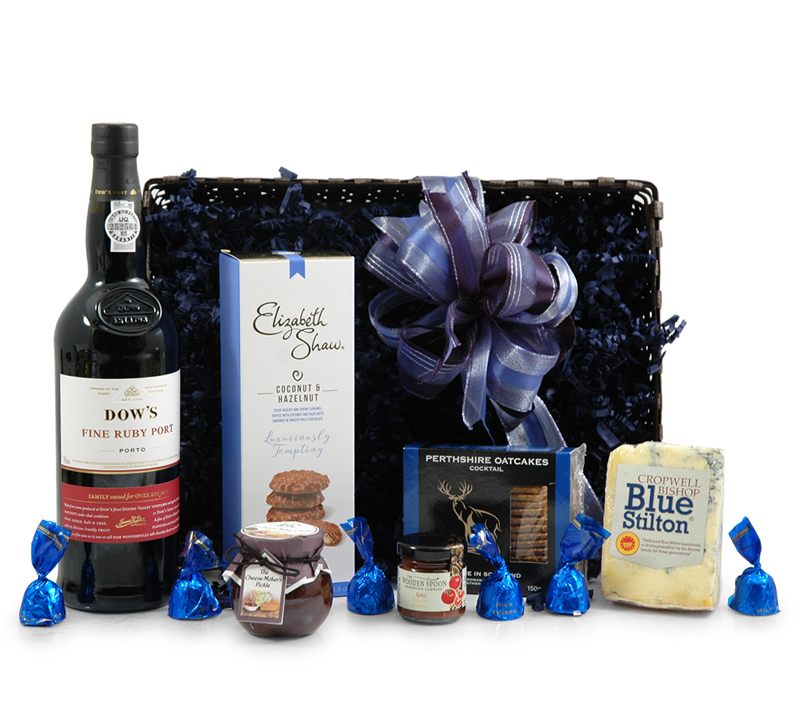 What can be better than receiving one surprise box on your birthday? We think receiving five will do it! The Happy Birthday tower comprises five beautiful gift boxes, stacked to form a tower. And each box is crammed with sweet treats - from fruit cake, fudge and honeycomb to cookies, flapjack and chocolates.
Our Price £35.00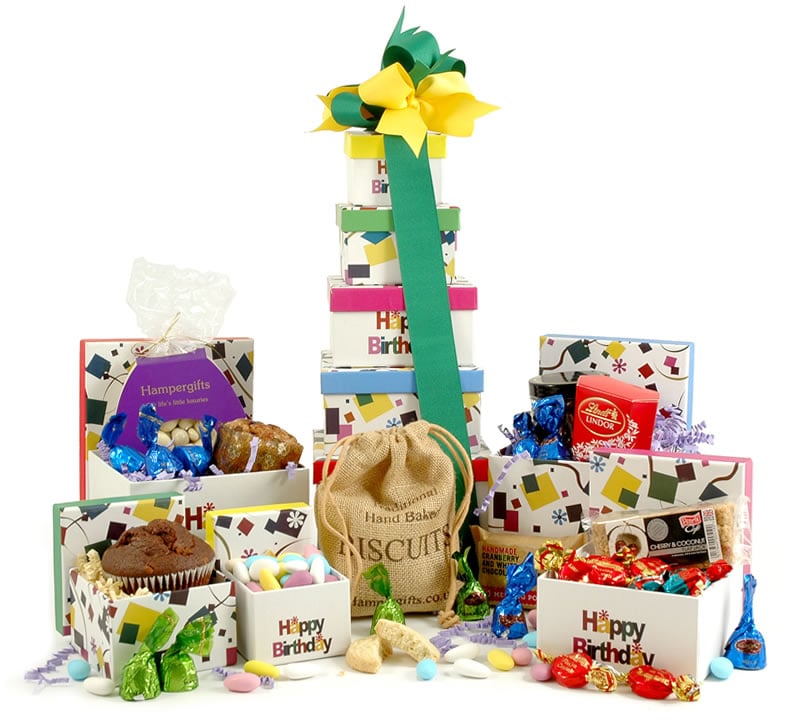 If neither the Ardennes pâté nor the mouth-watering sugar-infused Cherries tempt your palate, you're bound to be won over by the award-winning Rosé from the south of France - a delightful pink-hued wine, presented in a beautiful bottle.
Our Price £62.99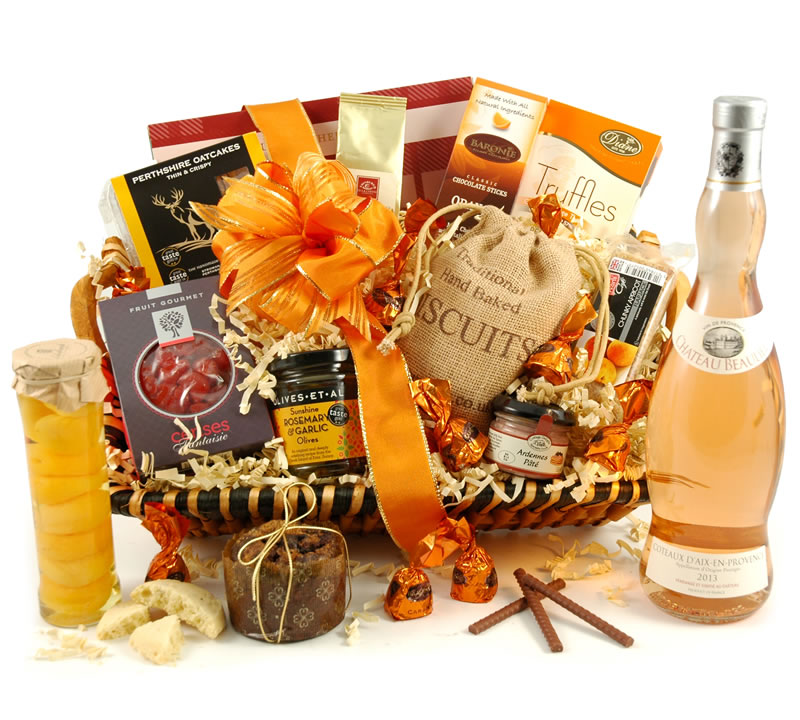 Standing at 45cm high, this one's sure to make a towering impression. Seven beautiful purple & silver gift boxes are crammed with scrumptious treats including fresh ground coffee, scallop & parsley pâté, chutney, kiln roasted nuts, biscuits and countless other little luxuries.
Our Price £47.50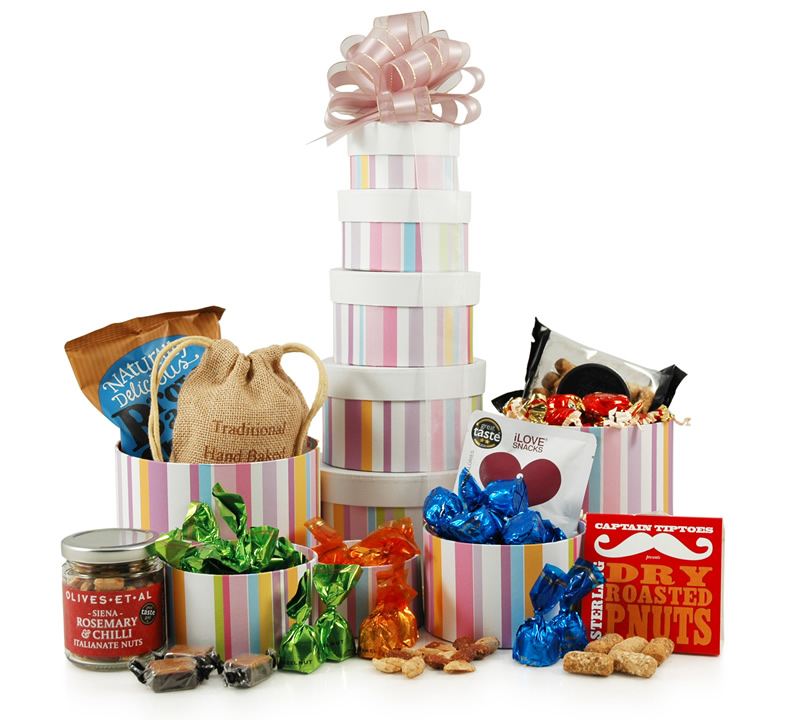 Infused with natural extracts of rosemary, the hand soap, hand lotion, bath soak and body butter will soothe the tired and aching limbs of any keen gardener. The toiletries arrive beautifully presented in a hand made wicker gardening basket - along with a rake & shovel as and a pair of high quality gardening gloves.
Our Price £59.99