£5 off code for Light My Life plus free delivery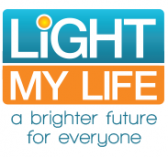 Hi Affiliates
Summer is upon us at last and the weather is a vast improvement!  Light My Life are doing a doing a great summer offer to encourage customer to pep up their outdoor lighting for all the BBQ's they're going to be having!
LML100 entitles the user to £5 off when they spend £100 on lighting online.  There is also FREE next day UK delivery on top of this!
This new programme is offering 10% CPA for every sale made, and with an Average Order Value of £60.00, the rewards could be great.
Offers are going to start becoming a lot more frequent, so please keep your eyes peeled!
Thanks