5% Off Christmas Servewear At Rinkit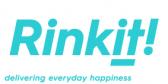 Written by Optimus Performance Marketing on . Posted in Christmas, Awin, Christmas Promotion, Entertainment, Gifts, Gadgets & Toys, Home & Garden, Offers/Promotions, Promotion, Seasonal Promotions, UK, Voucher Codes
---
5% Off Christmas Servewear At Rinkit


Get 5% off Christmas servewear at Rinkit when you spend £40 and use the code 5PCOFF40 at the checkout. This offer ends 13th December 2020 and is redeemable on all departments. You can also enjoy free delivery on all orders over £35 with this offer.
The material's ingrained thermal heat resistant properties allow you to serve hot foods fresh from the oven, while soft padded feet on the underside ensure your table tops and surfaces remain protected against stains and scratches.
Our Price £3.49
Whether you're looking to keep on top of your daily water intake or take your table service game to new levels, this 1.2 Litre Brocca Carafe from Argon Tableware is a must-have in any home, restaurant, bar or office.
Our Price £4.49
Boasting a generous 1.4L capacity, this carafe offers ample room for ice-cold water, pitchers, punches and vibrant summer cocktails. The moulded glass handle allows for easy, controlled pouring, working in conjunction with the tapered spout to reduce spills.
Was £4.99 Now £4.49
For tableware and serving glasses that always catch the eye, Argon Tableware and this set of 4 Traditional Knickerbocker Glory Ice Cream Sundae Dessert Glasses is guaranteed to take any party from 0 to (19)60 in an instant. Shop the range today.
Was £9.99 Now £6.49
With its sleek, minimalist design, our Brocca Carafe provides a perfect modern accompaniment to any interior. The robust glass construction is performance-built for both home and professional environments alike, while the wide mouth lets you easily pack full of ice, fruits, berries botanicals and more!
Our Price £3.99
In an age where the presentation of food and drink has become an art form in itself, it pays to look after the finer details. This natural slate slab will allow you to serve canapes, amuses-bouche and other small dishes in true vintage style, turning your guests' meal into a genuine experience.
Was £5.99 Now £5.49
This Metal Ice Bucket from Rink Drink allows you to serve champagne, wine and bottled beers to your guests with high class and elegance.
Was £9.99 Now £8.99
When it comes to tableware, few things can offer an immediate sense of premium quality and sophistication like the use of glass. The sleek, minimalist design of these bowls gives them the ability to merge effortlessly into any decor style, serving as the perfect base vessel and allowing their contents to do the talking.
Our Price £3.99
Crafted from solid stone, this board possesses great natural strength and thermal shock resistance, giving you confidence in its usability for years to come. The intricate shading and patterns created by the marble lend a sense of elegance and sophistication to any décor, while soft, padded feet affixed to the underside help protect that surface from stains and scratches, while also helping to secure the board in place.
Was £14.99 Now £9.99
The Argon Tableware range of Campana Glass Serving Bowls serves as a representation of the company's ongoing commitment to bring contemporary design and innovative styling to your dining tableware.
Our Price £7.99