---
5% Off At Serenata Flowers
You can now get 5% off your order at Serenata Flowers for the whole of January! Just enter the code JanGen44d at the checkout to take advantage of this great offer.
Code - JanGen44d
Promotion - 5% Off
Expires - 31/01/2016
Here are just a selection of our top rated products, so rest assured that if you choose to send one of these products, they are bound to bring delight and a smile to the recipient...
The relaxing serenity of pure white blooms create a glorious sense of peace. The delicate fragrances of Freesia, luxury Roses, Lisianthus, Oriental Lily and Waxflower create an ambience that even the UN would be proud of.
Was £39.99
Now £29.99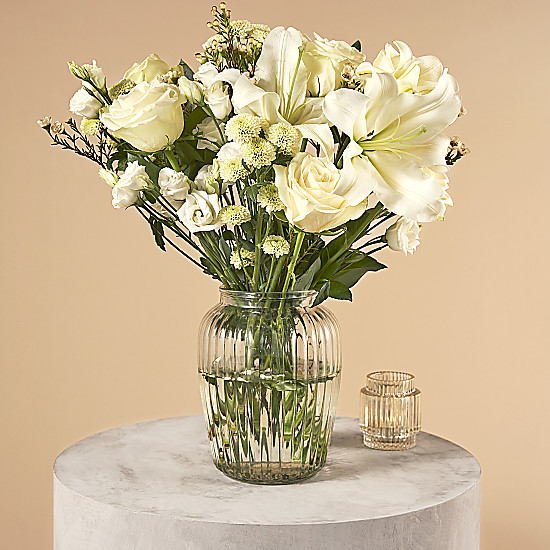 Take a moonlight stroll down twilit lanes while silvery starlight dances on lavender freesia and the petals of white roses.
Was £24.99
Now £19.99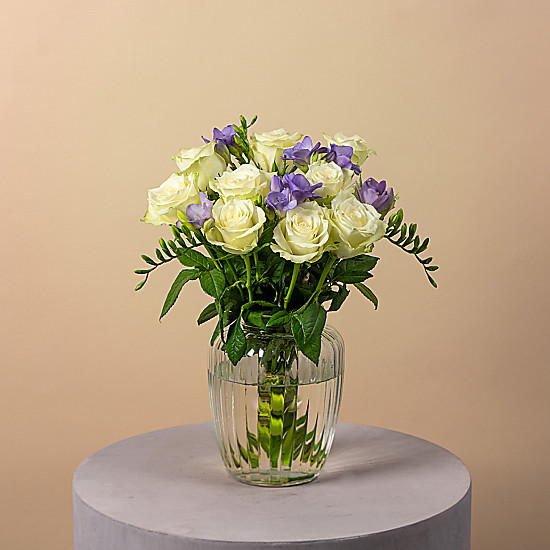 Soft blushes of strawberry pink and creamy white weave through these gorgeous blossoms. With scented oriental Lily, pretty Roses, classic Carnations, delicate Gypsophila and cute Chrysanthemums this pretty bouquet will definitely be the most popular item on the menu.
Was £24.99
Now £19.99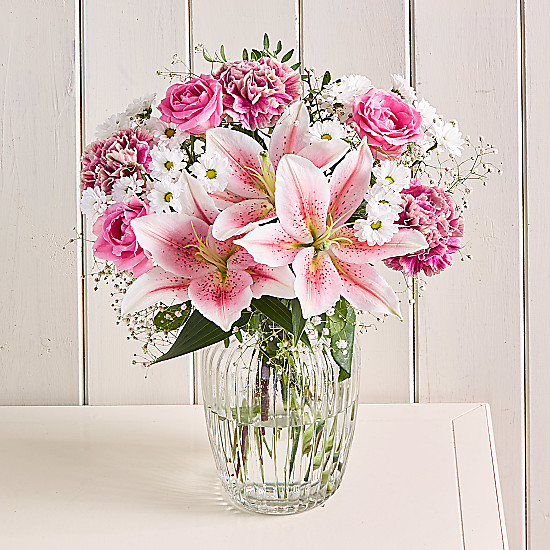 Say those three words she's been waiting to hear: Dozen. Red. Roses. The classic romantic gesture will make your intentions clear.
Our Price £24.99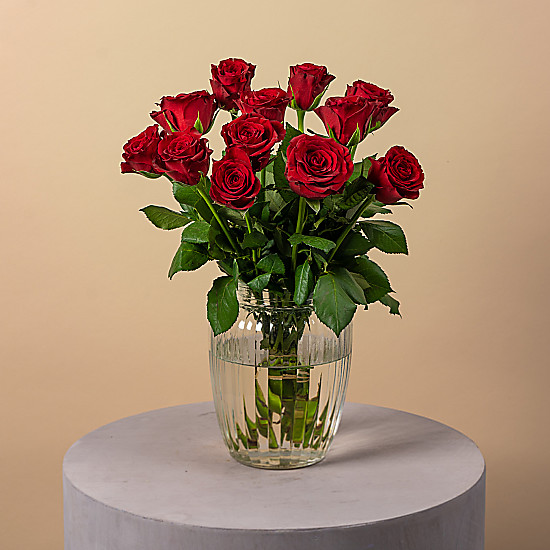 Elegant layers of crimson blooms, majestic purples and seductive scents make this bouquet one for the lovers.
Was £24.99
Now £19.99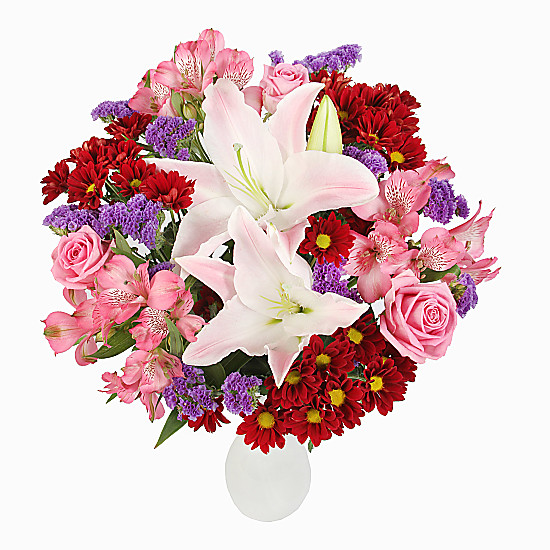 Laying in the sun, gazing up at the summer sky, beautiful blues and fluffy white clouds, the scents of lily and freesia on the breeze. You can have all that with this fabulous bouquet, except the sun... sorry, we try to please but we can't do magic!
Was £34.99
Now £29.99

Shell-white gerbera daisies and frothy masses of daisy mums bob amongst the waving arms of purple veronica blooms. There are plenty of places for shy mermaids to hide in the depths of purple lisianthus, blue thistle, delphinium and foaming purple statice.
Was £39.99
Now £29.99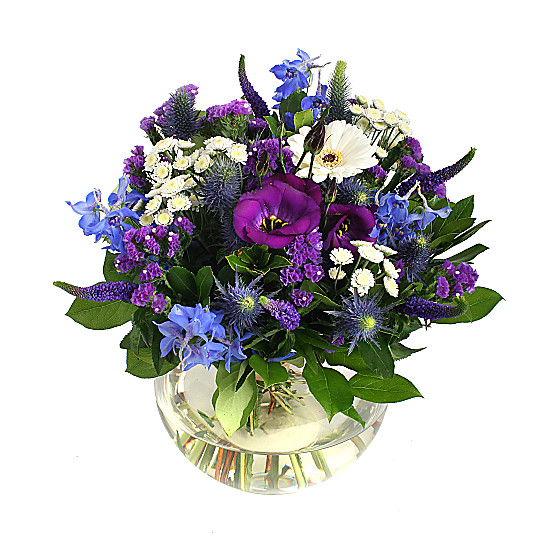 Evoking memories of summer skies with fluffy white clouds, this bouquet of beautiful blue lisianthus and scented oriental lily is complemented by delicate chrysanthemums to create this wonderful gift.
Was £24.99
Now £19.99

Beautiful fluttering eyes of Germini and the bold colourful advances of Carnations, Chrysanthemums, Alstroemeria and Statice make this cheeky bouquet a bit of a Flirtini!!

Our Price £19.99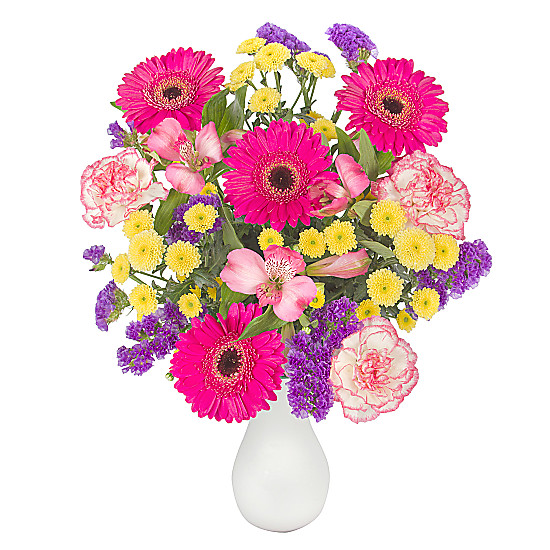 Elegance and sophistication are entwined together in perfect harmony with these sublime luxury roses in delicate pastel shades. The perfect gift for the irresistibly romantic amongst us.
Was £39.99
Now £34.99