---
5% Off All Orders at Hampergifts.co.uk
Hampergifts are pleased to announce our code 5OFFGIFTS giving you 5% Off on all orders is back and here to stay until 31st December 2016! Shop bestselling hampers & gifts and surprise your loved ones, friends and colleagues with the perfect gift this Christmas!
This stunning Christmas gift has a whopping seven layers of beautiful green and gold gift boxes - each one packed with delicious sweet treats. Standing at an impressive 45cm tall, the tower contains a multitude of hidden surprises!
Our Price £39.99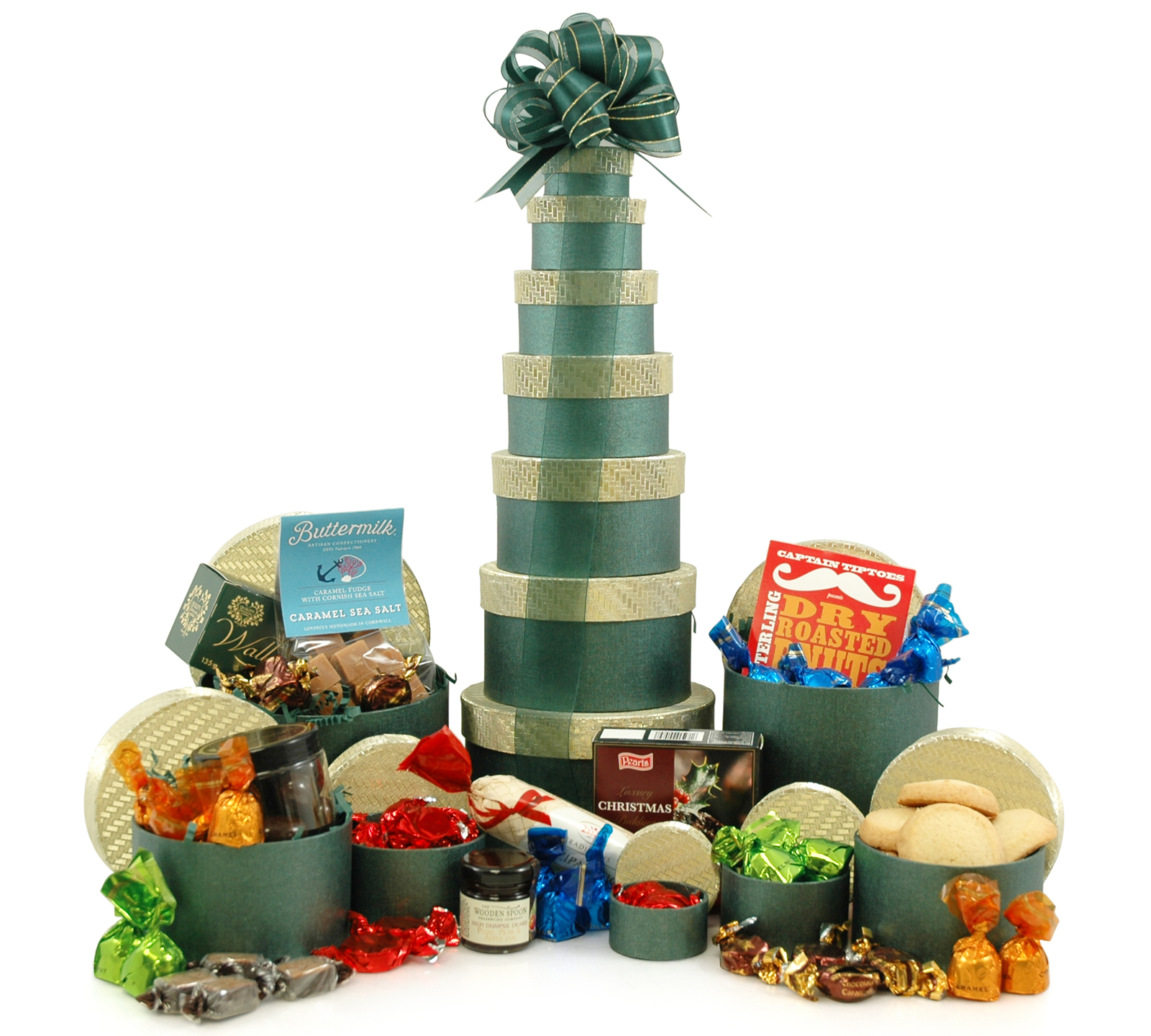 Featuring 21 items in total - including 9 award winning treats - this immense gift tower contains something for everyone. Stunningly presented, the three beautifully designed, reusable storage boxes are stacked and gift wrapped to form one of our trademark towers.
Our Price £135.00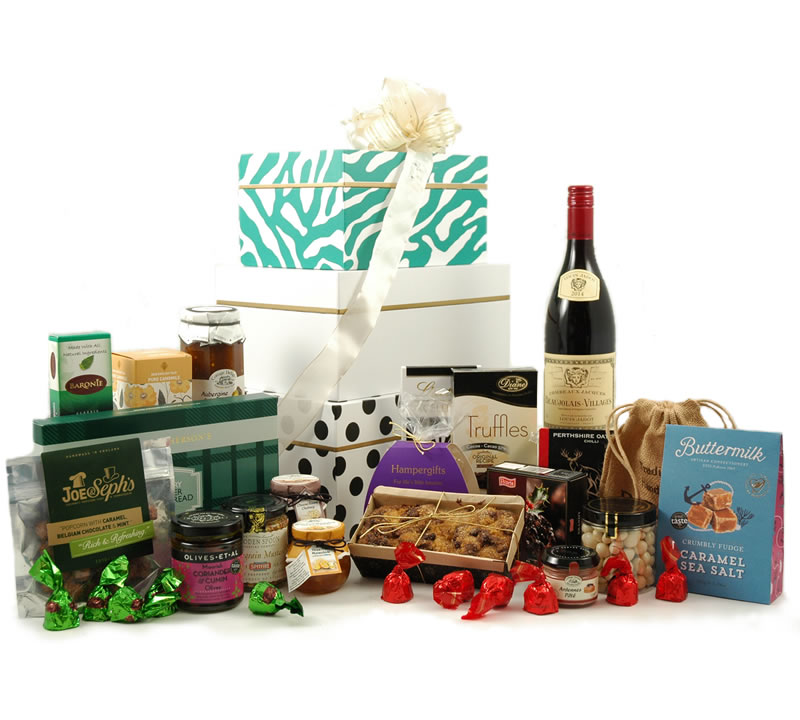 Our top-of-the range chocolate tower is a soaring 50cm tall and features 8 golden gift boxes, each one filled to the brim with a vast amount of chocolates, cookies and other sweet treats. This is pure indulgence on a grand scale!
Our Price £49.99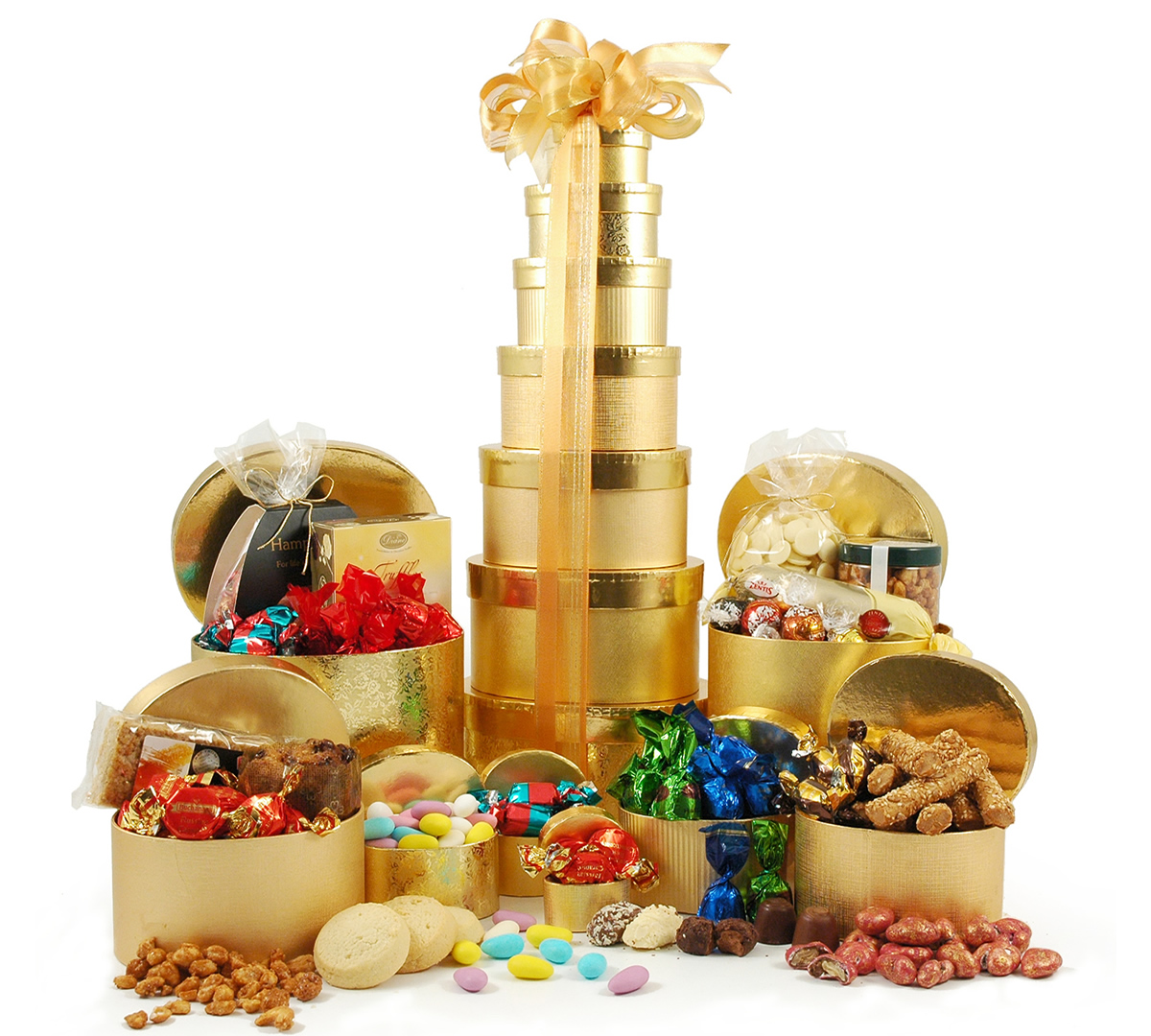 Relax, run a hot bath and let our luxurious Bath themed tower do the rest. This exclusive treat is jam packed with a fantastic selection of scented bath products for the ultimate pampering session.
Our Price £40.00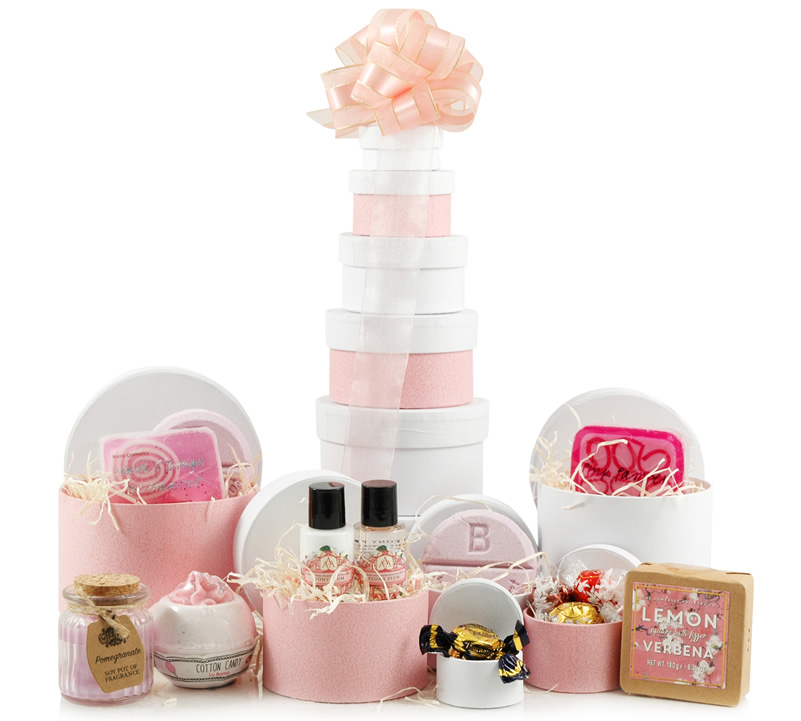 This charming gift contains six carefully chosen treats to entice any cheese & wine lover. The classic blue stilton and fruity Australian merlot are both award winners. And they'll go perfectly with the medal winning thin and crispy oatcakes and the spicy tomato chutney.
Our Price £32.50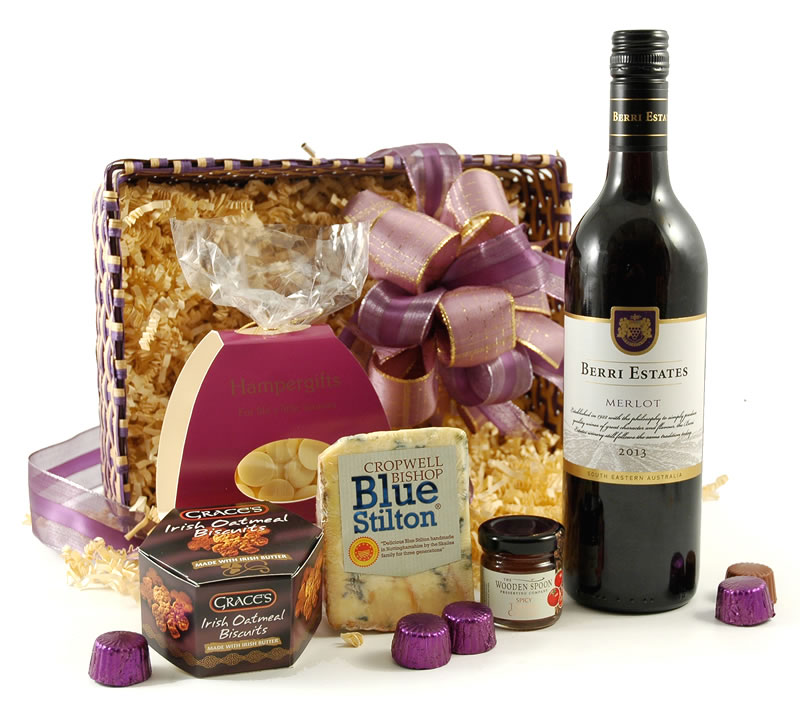 Taking centre stage is a full-bodied Spanish Tempranillo from master winemaker Miguel Torres. This rich wine will go perfectly with the smooth salmon pâté, peppery parmesan oatcakes, or the luxury chocolate Brazils.
Our Price £73.99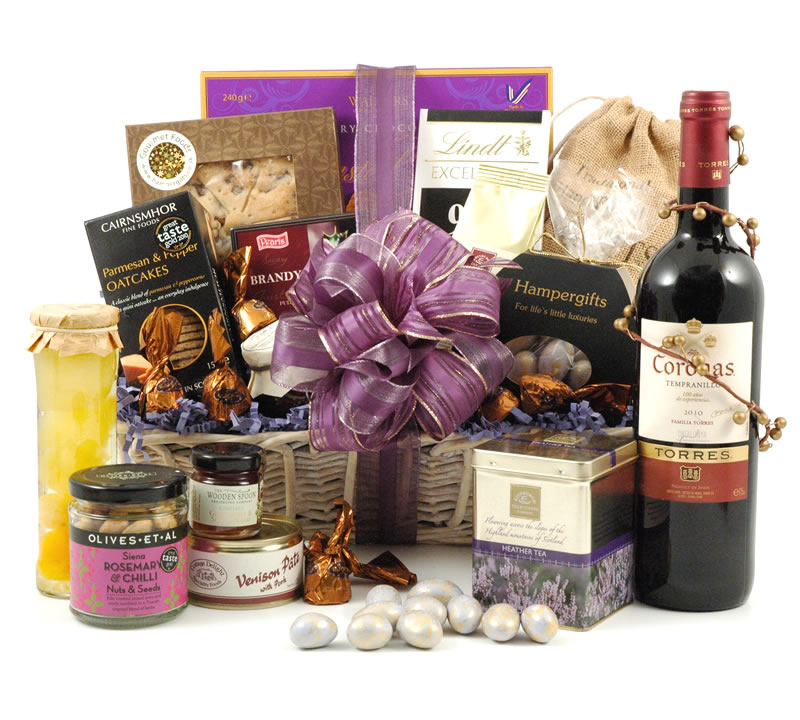 Always one of our most popular luxury Christmas hampers, this enormous first class gift is overflowing with four bottles of medal-winning wines - plus a huge assortment of sweet & savoury delights.
RRP £125.00
Our Price £112.50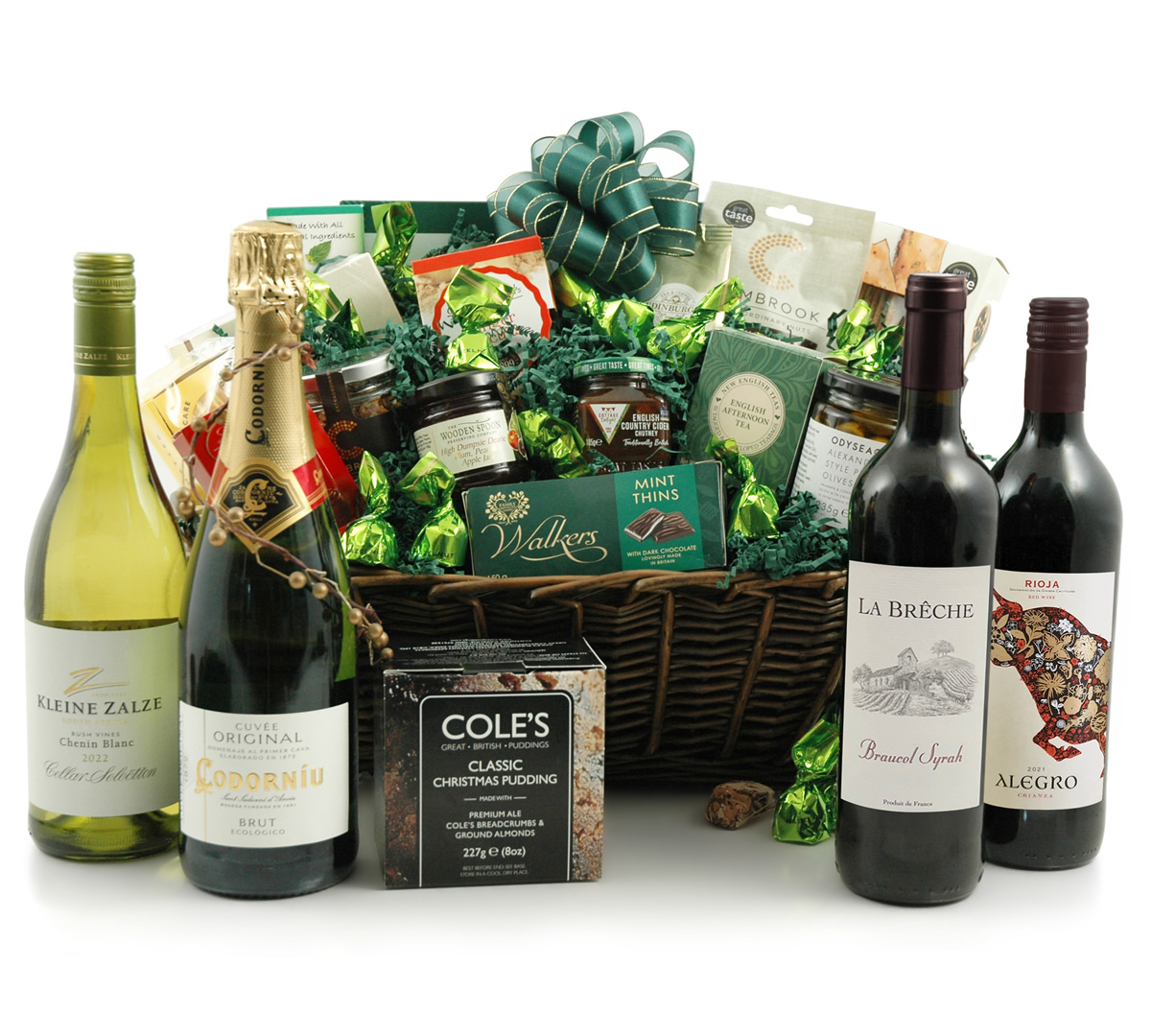 Our unique Silver Christmas Tower has six layers of gorgeous gift boxes packed with a perfect blend of sweet and savoury treats. The award-winning extra mature cheese truckle will go perfectly with the baked mini breadsticks and the tangy caramelised onion chutney.
Our Price £37.50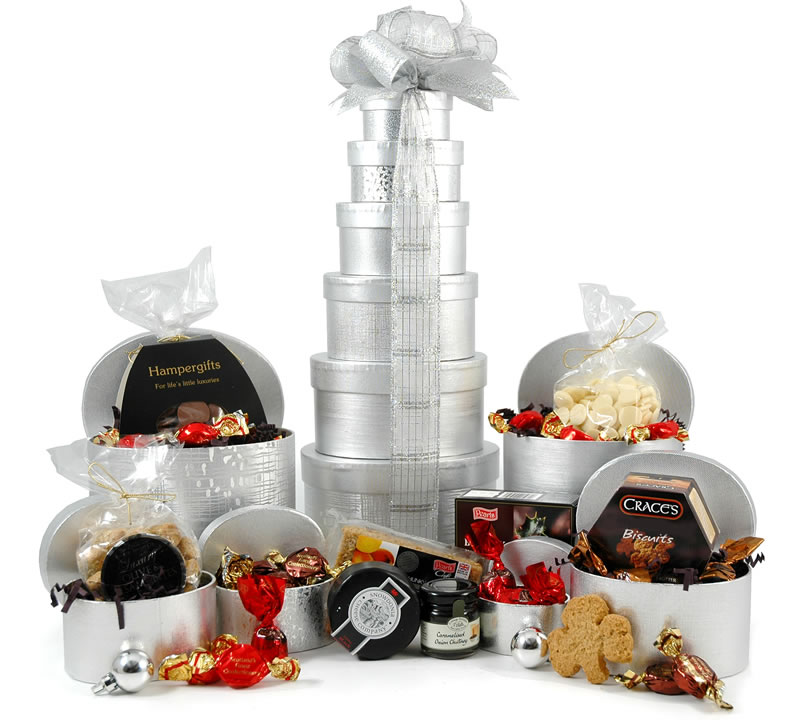 A trio of fine wines star in this large festive hamper. You'll love the oak matured Tempranillo, the zippy Chilean sauvignon blanc and the soft & creamy sparkling wine from the south of France - after all it wouldn't be Christmas without a bit of fizz.
Our Price £99.99
Enriched with extracts of Peruvian Lily, this gorgeous set contains a collection of bath essentials splendidly presented in a three reusable jewellery box trays.
Our Price £49.50