---
5% off all orders at ESE Direct

5% off all orders at ESE Direct.
Use Code - AFF5 at Checkout.
Click here to find out more.
Extended lead time of 10-15 working days on BESDWT122XXX.
Complete with 2-twin switched 13 amp sockets (unwired) and pierced for ELCB.
Sockets are unwired reducing the need to have extension leads running to the workbench.
Does away with extension leads etc running to the bench.
You will also need to purchase a Service Duct Insultating Strip, which is sold separately.
From £114.84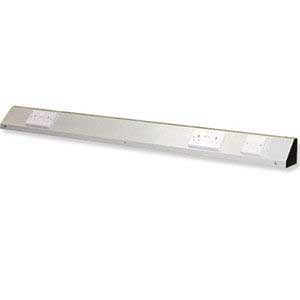 Optional support rail for use with fluorescent light fittings.
A pair of 1180mm high rear support posts are required to use this accessory, the support posts are sold separately.
From £74.23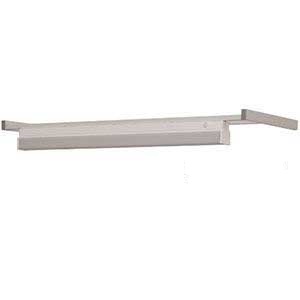 Designed & manufactured in component form for total flexibility.
Welded tubular steel leg frames for strength and channel supports for rigidity.
Grey ESD lamstat worktop (20mm thick).
Complete range of accessories available.
Complete with adjustable feet.
Choice of 6 standard sizes each with a 250kg UDL.
Durable powder coated light grey frame finish.
Static control workbenches are fitted with 2 x 4mm wrist strap sockets.
Workbench with Norastat Top also available.
From £343.14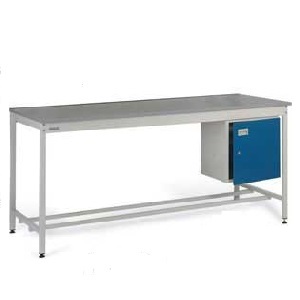 20mm thick Norastat worktop benches capable of supporting loads of up to 250kg UDL.
Neostat work surfaces are with a Grey top.
Strong welded tubular frames (powder coated light grey) and channel supports complete with adjustable feet.
Standard height 840mm but 920mm also available.
Static control workbenches are fitted with 2 x 4mm wrist strap sockets.
Cantilever Workbench with Laminate Worktop, Cantilever Workbench. with Lino Worktop and Cantilever Workbench with Lamstat Worktop also available.
From £331.74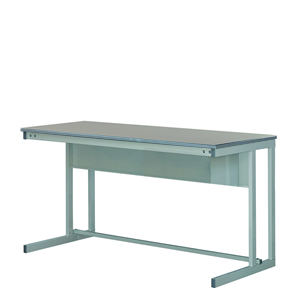 For clean, cold, wet & sterile environments.
Corrosion and rust resistant construction.
Fast fit design for simple & safe installation.
200 micron nylon 11 hot dipped finish provides a smooth, durable storage surface.
Shelves can be washed clean.
Can withstand temperatures ranges between -40°C and + 110°C.
Airdeck grid shelves promote air flow.
Open access corners for increased space efficiency.
Maximum 100kg UDL shelf loading.
1700mm high, with four shelf levels.
From £164.27
High density Eko fit shelving bays supplied with 4 shelves as standard.
Corrosion resistant ideal for coldroom applications.
Load capacities vary from 150kg to 250kg per shelf - size dependant.
Load bearing parts manufactured using high strength anodised aluminium.
Plastic components moulded to high resistance using basic acids and bacteria proof raw materials meaning easily removed and dishwasher proof.
Ventilated shelves to promote airflow around products stored on each level.
Shelf slats are removable.
NSF, NF, Tuv Nord GS and HACCP accredited.
From £253.74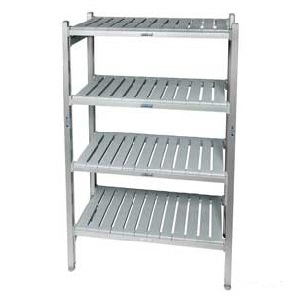 200kg high quality aluminium sack trucks.
High strength, lightweight aluminium construction.
Fitted with 260mm pneumatic tyres for manoeuvrability on uneven ground.
Handles with moulded grips for easy and safe handling.
E317672 has additional low friction skids to ease movement up or down steps and kerbs.
Low friction foot plates for ease of movement.
From £160.80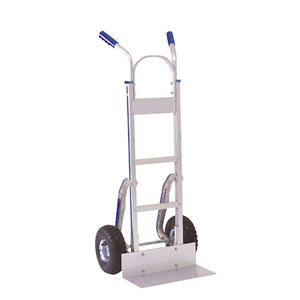 Constructed from fully welded tubular steel.
Features an easy tip system, which substantially reduces the physical effort of tilting or parking a heavy load.
Fitted with a fixed toe plate which is 160mm deep, and one large folding toe plate which is 520mm deep.
Mounted on 260mm dia pneumatic or puncture-proof tyred wheels.
Finished in yellow epoxy powder coating.
Weight: 15kg.
Overall H x W: 108 x 520mm.
From £126.19