48 Hours Only - Extra 10% Off All Disneyland Paris Tickets. With Discount Code: Disney48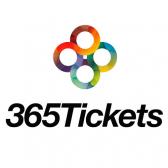 A Magical Dream Destination
Imagine a land where the wonderful world of Disney comes alive. Imagine a Disneyland® Park, where make believe is real. And Walt Disney Studios® Park, where the magic of Disney meets the magic of cinema. Imagine a Disney Village®, where fun and entertainment stay open day and night. Imagine you are here... In a Resort as big as imagination itself. Welcome to Disneyland® Paris. A holiday destination like no other.
The Magic is Closer than you think. Additional discount available for groups of 12 or more - please contact us by email or telephone for more details. Don't forget to check out our Disneyland® Paris - Special Offers page, to enjoy even more savings!
To add magic for their 25 birthday next year, Disneyland Park® & Walt Disney Studios® Park are having a refurbishment on some of their attractions, please click here to know more about it!