48 hours only: our Best in Travel 2017 ebook for £2/€2!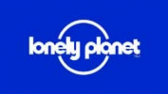 Lonely Planet's experts have travelled far and wide to find the top 10 countries, cities and regions to visit in 2017. And for 48 hours - starting Friday 10th March - you can snap up their suggestions for a bargain price. So what are you waiting for? Get over 200 pages of travel inspiration for just £2/€2 and make it a year to remember.
Offer will be valid until midnight on Sunday 12 March GMT.
The Lonely Planet shop team. http://shop.lonelyplanet.com/