---
Up To 40% Off Pet Supplies In Their Big January Sale At Chemist Direct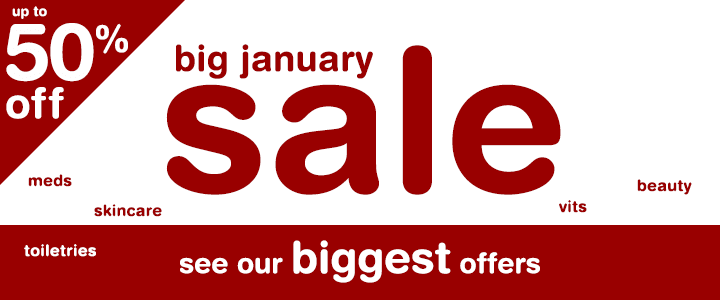 Chemist Direct bring you up to 40% off Pet supplies in their big January sale. Click here to see full range.
Wormazole Dog Wormer is a granulate formulation of fenbendazole as a ready to administer oral anthelmintic for dogs.
Was £0.60
Now £0.51


Royal Canin Canine Veterinary Diet Sensitivity Control SC21 is for the nutritional management of food elimination trial, food allergies with dermatological and/or gastrointestinal signs, food intolerance, inflammatory bowel disease (IBD), diarrhoea in adult dogs and puppies and colitis.
Was £11.99
Now £10.19


Seraquin is a joint supplement, specially formulated to help maintain healthy joint function in dogs and cats.
Was £33.19
Now £26.55


James Wellbeloved Dog Crackerjacks Duck - Hypoallergenic treats made from duck and rice with added vitamins and minerals.
Was £16.99
Now £13.59


Hills Prescription Diet Feline I/D is developed to help manage GI disorders in cats, such as flatulence, diarrhoea (small intestinal and certain large intestinal), pancreatitis and gastric disorders.
Was £14.29
Now £12.86

Hills Prescription Diet Feline W/D helps cats manage, control and maintain a weight that is healthy whilst leaving them satisfied and full of the essential nutrients they need.
Was £13.29
Now £11.96


For cats & kittens over 12 weeks of age. Fleas can cause irritation and make your cat scratch.
Was £2.39
Now £2.03


Hills Science Plan Canine Adult Oral Care Chicken has been clinically proved to reduce plaque and tartar whilst freshening breath thanks to its daily dental protection.
Was £12.99
Now £11.04


Nutridrops are unique high energy and nutrient rich supplement with a patented energy bond for rapid absorption.
Was £15.39
Now £13.08


Autarky Adult Salmon is specially formulated to include all the essential ingredients such as salmon, rice, herbs and vegetables.
Was £24.99
Now £22.49