---
Today's world is full of distraction, clutter and chaos that clouds our focus and robs us of tangible connections.
RRP £119.99 Our Price £49.99
The Hoka Cavu offers a versatile running shoe with a bold and simple look.
RRP £99.99 Our Price £59.99
These outdoor shoes harness the endless energy return and adaptability of Boost technology for high-intensity mountain runs.
RRP £129.95 Our Price £39.95
The ASICS GT-2000 7 Running shoes are ideal for those looking to run as efficiently as possible.
RRP £119.99 Our Price £69.99
New Balance's ultra-lightweight performance foam meets rugged trail technology.
RRP £59.99 Our Price £34.99
The fifth version of the GT-1000™ series demonstrates Asics taking a another step to a new echelon of technical performance for overpronators.
RRP £99.99 Our Price £29.99
The award-winning Guide model has been setting the pace for women's stability running shoes for the past decade.
RRP £119.99 Our Price £39.99
With comfort and versatility in mind, the ASICS Gel Mission Walking Shoes deliver exceptional cushioning to help minimise shock and reduce impact placed upon your joints.
RRP £54.99 Our Price £27.49
A flexible, lightweight racing shoe that delivers unrivalled grip over soft or extreme terrain and is super-fast on dry trails too.
RRP £104.99 Our Price £62.99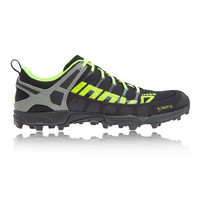 Utilising high-performance materials within the design specification, allows the Micro G Persuit to push you further than ever before.
RRP £49.99 Our Price £19.99