4 for €20 Blu-ray - hmv.ie (£16.29 sterling)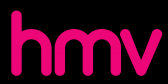 The best deal in Ireland is now available online for our hmv affiliates.
Get 4 Blu-rays for just €20.00
Plus €2.00 delivery.
There are over 200 titles to choose from, brand new and shrinkwrapped. Includes hmv exclusives.
Shipped from our warehouse in Dublin.
It's the latest in our warehouse clearance. Includes steelbooks and top titles. While stocks last.
You can check this out here -
http://www.hmv.ie/4-for-20-Blu-ray/cc/movies-games-entertainment/4-for-20-20-blu-ray/OrderBy/category/asc/Page/1/Size/20
You'll earn 5% commission.
We're always happy to help. Please drop us a line if there is anything you need.
Tags: blu-ray, deals, hmv, hmvoverstocks, hmv|xtra vision, movies, offer