4 for £18 Blu-ray hmv overstocks - Affiliate ONLY offer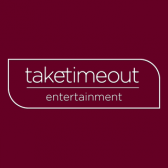 After yesterday's blog, we asked for feedback - and we got some. And we listened.
The 4 for £20 Blu-ray is a cracking deal that we got and launched yesterday. And one of the best offers in the UK.
However we do agree that you guys need to be fuelled with unique offers that differ from time to time from the norm. And we're keen to help you to kickstart our presence on your websites.We're the home of entertainment in Ireland and part of the hmv group - with Xtra-vision and hmv combined stores. We want to build our UK business and want to support you, to help you do this for us.
Therefore, here is an exclusive offer just for our affiliate network here on Affiliate Window - 4 for £18 new Blu-ray - including steelbooks.
This is only available to you guys. Not available on the site itself to normal customers.
4 for £18 Blu-ray
http://www.xtra-vision.co.uk/4-for-20-18-Blu-ray/cc/xv-movies-games-entertainment/4-for-20-18-blu-ray/OrderBy/category/asc/Page/1/Size/20?path=Blu-ray
No codes are required. Just add 4 titles to your basket using this link and get 4 awesome Blu-rays for £18.
AFFILIATE INCENTIVE
----------------------------------
For every 10 sales, your name will be put into a hat to WIN! a set of Beats Solo 2 Headphones.
Currently sold at £109.99 on site (£169.99 on Amazon)
Beats Solo 2 Headphones
http://www.xtra-vision.co.uk/Beats-SOLO-2-On-Ear-Headphones-Black/xv-movies-games-entertainment/pd/106465
As always, please give Keith or myself a shout if you need anything further.
Good luck!
Tags: blu-ray, discount, exclusive, free delivery, hmv, hmv overstocks, hmvireland, hmv|xtra vision, movies