35% Off All New PRO 2GO® MILKSHAKE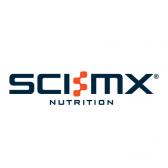 FAT FREE LOW CARB - NO ADDED SUGAR!
Check out our fresh new product for Spring '16 — PRO 2GO®MILKSHAKE 
Guaranteed to smash similar shakes when it comes to instant, great tasting protein in a 310ml bottle!
HIGH QUALITY PROTEIN
DELICIOUS TASTING
CONVENIENT TO DRINK
Shop Now - http://www.sci-mx.co.uk/shop/pro2go-milkshake
Read More - http://www.sci-mx.co.uk/blog/new-pro-2go-milkshake/
Enjoy!
Tags: discount, promotion, Protein, protein affiliates, savings, sci mx affiliate, sci mx discount code, sci-mx, sports nutrition