30% Off Sitewide Sale at BPI Sports International!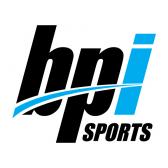 Great news! The team at BPI Sports International just launched a 30% off sitewide sale today through 2018-04-30! Be sure to post this compelling offer and earn commissions with the best quality sports nutrition company you can find. All products 3rd party tested by ChromaDex.
Coupon Code: POWERFUL
Please reach out with any thoughts, questions or suggestions about the program or current offer!
Cheers!
Scott Mason | Affiliate Marketing Manager | smason@bpisports.net
Tags: health, nutrition, sports, supplements