30% Off Selected New Styles & Other Deals
Hi,
Whether you're going on holiday soon and want something new to wear or simply want something to make you look good, we've got everything you'll need to shine this Summer.
To help you get your favourite items at the best price, we've got some amazing deals you won't want to miss, including a Summer sale that can save you up to 60% on hundreds of items, 30% off selected new styles and more.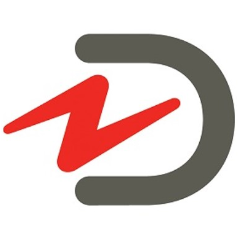 And to make it even better, if this is your first time shopping with us, we've got a code for 15% off your first order to give you. But you've got to hurry! The code is only valid for a few more days so make sure you don't miss this chance to save 15% on your order.
25221 - 15% off your first order
Valid until 08/08/2022
T&Cs: New customers only. Cannot be used in conjunction with any other code.
See below more of our best deals and offers and don't hesitate to get in touch if you've got any questions or additional promotion offers. We'd love to hear from you!
30% Off Selected New Styles
Deep Link: https://www.awin1.com/cread.php?awinmid=5473&awinaffid=!!!id!!!&ued=https%3A%2F%2Fwww.damart.co.uk%2Fc-429523-30-off-selected-new-styles
Summer Sale: Up to 60% Off
Deep Link: https://www.awin1.com/cread.php?awinmid=5473&awinaffid=!!!id!!!&ued=https%3A%2F%2Fwww.damart.co.uk%2Fc-237103-womens-clothing-sale
Everyday Value Deals
Deep Link: https://www.awin1.com/cread.php?awinmid=5473&awinaffid=!!!id!!!&ued=https%3A%2F%2Fwww.damart.co.uk%2Fc-427198-everyday-value
New Arrivals
Deep Link: https://www.awin1.com/cread.php?awinmid=5473&awinaffid=!!!id!!!&ued=https%3A%2F%2Fwww.damart.co.uk%2Fc-178750-new-in
Nightwear: Mix & Match
Deep Link: https://www.awin1.com/cread.php?awinmid=5473&awinaffid=!!!id!!!&ued=https%3A%2F%2Fwww.damart.co.uk%2Fc-243529-womens-nightwear
Thanks,
Chris & The Damart Team