30% OFF LA Muscle Norateen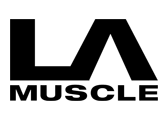 Dear Affiliates,
Get muscle NOW!!!
30% OFF LA Muscle Norateen
End date Sunday 23rd February 2014
Voucher Code: muscle30
• Top-selling muscle builder with no side effects
• 100% natural and safe for all levels
LA Muscle spent 2 years developing Norateen II. Norateen® is the creation of LA Muscle and its Registered Trademark. Do not accept copies or substitutes.
Potent - as used by professionals
Norateen II contains Beta Ecdysterone (BEC). This powerful muscle builder has been shown to be extremely strong and effective at muscle building. You get the highest safe world dosage of BEC now at 90mg per day.
Visit: http://www.lamuscle.com/products/norateen2
Kind regards
LA Muscle Affiliate Team