UP TO 30% OFF EVERYTHING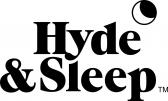 WE HAVE A FANTASTIC NEW OFFER THAT WE ARE DELIGHTED TO ANNOUNCE...
UP TO 30% OFF EVERYTHING!
WE WOULD LOVE FOR YOU TO TAKE ADVANTAGE OF OUR AMAZING NEW PROMOTION:
RECEIVE 10% OFF WHEN YOU SPEND £400 OR MORE, 20% OFF WHEN YOU SPEND £500 OR MORE AND 30% OFF WHEN YOU SPEND £600 OR MORE.
AS WELL AS OUR MULTI AWARD WINNING MATTRESSES WE ALSO SELL BEDDING SO ALL YOUR NEEDS ARE COVERED.
FEEL FREE TO PURCHASE SOME OUR LUXURIOUS PILLOWS, DUVET SET, DUVET, FITTED SHEET AND MATTRESS PROTECTORS.
HYDE & SLEEP WAS STARTED WITH AN AIM TO IMPROVE THE WAY PEOPLE SLEEP.
OUR PRODUCTS ARE AFFORDABLE AND LUXURY. WE EVEN ALLOW OUR CUSTOMERS TO TEST OUT TH MATTRESS IN THE COMFORT OF THEIR OWN HOME WITH OUR 100 NIGHT TEST.
THIS IS A FANTASTIC OFFER FOR CUSTOMER TO PURCHASE MATTRESSES AND BEDDING AND KIT THEIR ROOM OUT WITH ALL THINGS HYDE & SLEEP.
PLEASE LET US KNOW HOW YOU INFORM YOUR READERS OF OUR OFFER AND DON'T HESITATE TO GET IN CONTACT WITH US ON: ellie@hydeandsleep.com
Tags: 10% off, 20% off, bedding, mattresses, pillows, up to 30% off