3-pack Cushion Covers for £1 with all orders over £50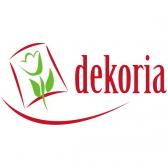 Hello Affiliates,
Dekoria is excited to announce our special offer for July. We hope you will LOVE it as much as we do!
For 1 month only, from 1st until 31st July, we are offering 3-pack cushion covers for only £1 (RRP £13 to £27) with all orders over £50.
No code, no hassle - simply pick your favourite set from a large selection of options at checkout, available for all orders over £50. That's 3 cushion covers for £1 and a massive saving of up to £26 per pack.
Minimum qualifying spend is £50, valid until 11:59pm on 31st July 2016, standard t&c apply to delivery.
Happy promoting!
Ali Szalinska
Affiliate Programme Manager
Tags: blinds gift, blinds promotion, curtains gift, curtains promotion, gift, home and garden gift, home and garden gift promo, home and garden gift promotion, home and garden promotion, home special offer, promotion, summer gift for home and garden