3 Cushion Covers for £1 with all home decor orders over £99 - offer extended!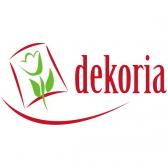 Dear Affiliates,
Due to high demand our special summer offer  is now extended and we hope you will find it as exciting as we and our customers do!
Until 31st August our customers are invited to pick 3 Mix & Match Cushion Covers for only £1 with all orders over £99 and we hope you will like to get onboard, share this exciting offer and enjoy the benefits of our summer sales.
This offer is valid across all products from 27th July until 31st August 2015.  No fuss whatsoever: our customers can pick their favourite set of 3 cushion covers from dozens of options available at checkout. The covers below are only a small selection and more can be viewed here: http://www.dekoria.co.uk/offer/group/249
New cushion covers set are added on a regular basis to continue to offer a great and varied selection of colours, patterns and styles throughout the duration of the offer.
Any questions about this offer or our programme, please get in touch with us on ali@dekoria.co.uk
Wishing you a busy August with dekoria.co.uk
Ali Szalinska
Affiliate Marketing Manager
Tags: decor offer, free gift, free gift promotion, free gift with purchase, freebie, gift, gift offer, gift offers, gifts, home & garden gift, home & garden offer, home decor free gift, home decor freebie, home decor offer, home decor offers, promotions