+3% Commission Increase for Affiliates Promoting dwell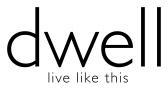 Dear Affiliates,
Dwell's Bank Holiday Promotion is now live and features up to 50% off Cool Stylish Living to update the home.
As this is the busiest time for home retail sales, we are rewarding our affiliates with +3% commission for one month. This means affiliates will get 13% on new customer purchases and 8% on existing customer purchases in return for great content promoting dwell.
The +3% rate means there is a chance to earn some great commission this month, especially on our higher priced products! If you have any ideas on how you would like to promote dwell through your site then please contact either Rachel or Bethan.
The dwell Affiliate Team
bethan.callely@geniegoals.co.uk
rachel.jones@geniegoals.co.uk
Tags: furniture, home, home interior, increased commission, interior, retail, sale